Hire Shopify Expert Designer and Shopify Developer Scott Luscombe
Ready to build your Shopify eCommerce business?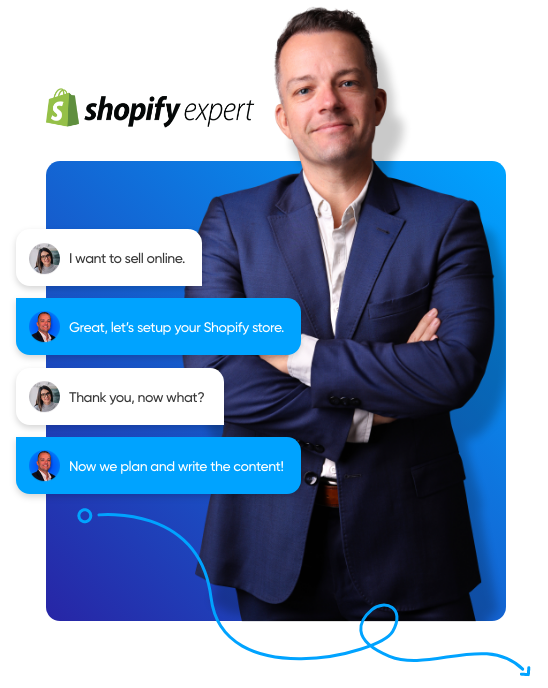 Start Here to Get Up and Running:
Get Selling with Shopify eCommerce Store Setup.
At first glance, diving into the world of Shopify eCommerce can feel daunting when you don't quite know where to start.

By walking you through the process of initial setup of your Shopify store, you gain a foundational understanding of eCommerce while building the confidence you need to start running your eCommerce business.

You don't want to fight with your site, hire Scott Luscombe as your Shopify Designer and Shopify Developer and get your website done right!

Shopify Setup Services:

• Shopify Account Setup
• Shopify Theme Installation
• Shopify eCommerce Assistance
• Shopify Website Development
• Shopify Website Design
FREE Shopify Setup
How to Get Customers:
Shopify Content Writing and Search Engine Optimization makes customers come to you.
You don't need to know all the ins and outs of SEO, you just want to rank high on Google and stop paying huge costs for ads that get you nowhere. I make your website organically rank with search engine optimization services.

These services include many technical and creative SEO services, including keyword research, meta description writing, correct SEO formatting, topical authority writing and structure, and Google Search Console and Google Analytics management.

All of which boost your search engine results pages and organic search results on Google, and other search engines, which reduces and can eliminate the reliance on paid advertising to generate traffic.


Shopify Content Writing and SEO Services:

• Search Engine Optimization
• Landing Page and Content Writing
• Product Description Writing
• Blog Post Writing
Shopify SEO Services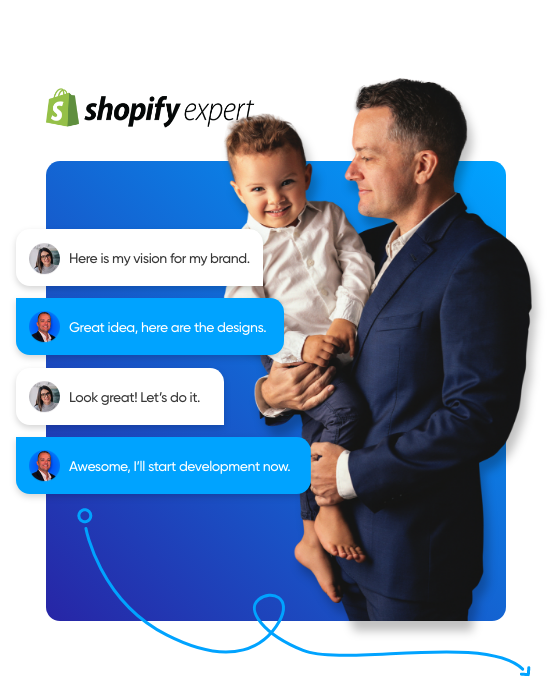 Now to Build Your eCommerce Empire:
Shopify eCommerce Website Design and Development Services.
Building your eCommerce business doesn't need to be a headache; you also don't need to be an expert. By hiring a Shopify Expert, you are ensured that I know the steps you need to take to take your business from an idea to receiving and fulfilling orders.

All projects start with an initial consultation where we discuss how the project will proceed and your goals.

From there, I always recommend getting your minimum viable product up and running within the first few weeks, which will give us time to polish your Shopify eCommerce website, elevating the user experience. This is how I help your eCommerce business turn clicks into conversions!

Shopify Design and Development Services:

• Complete Shopify Website Services
• Landing Page Design and Development
• Responsive eCommerce Design and Development
• Shopify Website Front-End Design
• Shopify Website Development
• Advanced Functionality
• Custom Shopify Themes and Shopify Apps
Get Your Store Live
...don't take my word for it...
Listen to what my clients are saying.
Don't fight with your site, hire Shopify Expert Scott to make it right.
What is the process of building a successful Shopify eCommerce business?
I'm here to guide you every step of the way to a successful Shopify eCommerce brand.
The truth is we need Shopify eCommerce stores to make us money to live the lives we want. You don't want the hassle of trying to figure out every aspect of your Shopify store, you want to manage the business operations and make sure everything is on track.
Whether you are a solopreneur fulfilling orders from your closet or a multi-million dollar a year established business who wants to connect their eCommerce and brick-and-mortar stores seamlessly, you have come to the right place for everything from basic setup to advanced customizations of your eCommerce website.

Must read for Shopify owners: How do I rank on Google using SEO writing?

The Shopify Expert Services I provide:

• Basic Shopify Setup Services
• Advanced Shopify Development Services
• Shopify Search Engine Optimization (SEO) Services
• eCommerce Content Writing Services
• App and Integration Services
• Ongoing eCommerce Maintenance Services
• Theme Development Services
• Shopify Migration Services
• Shopify eCommerce Training and Consulting Services
• Shopify Website Development
• Shopify Website Design
Just getting started in eCommerce?
Starter Shopify websites when you want to get up and running.
Ready for the highest level Web Design and Development service?
When you want to build your enterprise-level Shopify store from the ground up.
Services
Website Design and Development Service
Get your digital presence online with this complete end-to-end website service.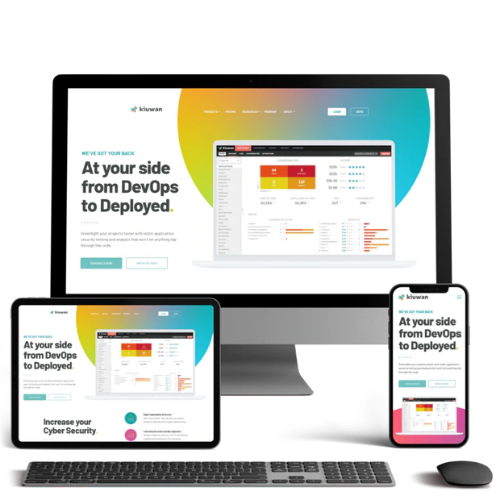 Shopify Website Design and Development
Why should Creatibly be your Shopify Expert of choice?
When you want to build your Shopify store from the ground up, and maintain your site into the future.
When your passion for your product, pushes you to share it with the world, start with a one-of-a-kind Shopify store. A store created by a Shopify developer and designer who shares that passion.
Creatibly combined with Creative Director Scott Luscombe is a powerhouse of design, development, and marketing. When you choose Creatibly to be your Shopify expert, you ensure that you are choosing high attention to detail and relentless motivation toward business growth. You hire Shopify Experts who have set up and scaled businesses, and in that process have empowered entrepreneurs to grow with confidence.

Shopify is our home turf, it's what this site is hosted on as well. Along with design and website development, our services expand into custom Shopify app development, Shopify migration, Shopify maintenance, Shopify SEO, and Shopify Plus Enterprise. For us, there isn't a mountain that we can't scale, nor a business that we can't help grow.

When you want Shopify website design and custom Shopify website development, hire Scott Luscombe of Creatibly and you get access to almost a decade of building brands on the Shopify platform.
Get Started
Shopify eCommerce Project Discovery Consultation
Understanding what direction to build your business is critical to the success of your brand. With this one-on-one consultation call, you will receive actionable information to get growing.
Your Project Discovery Call Includes:
• 1 Hour Consultation
• Project Cost Breakdown 
• Initial Goal Setting
• Consultation Overview
• Creative and Technical Process

The consultation fee is credited to your account when you purchase your first project!
Email Scott Luscombe
Frequently Asked Questions
Learn about Shopify Website Design and Shopify Website Development
Why do I need a Shopify Developer?

Having a Shopify Developer is the perfect way to ensure you can get changes done to your website the way you want them. Although Shopify themes are excellent right out of the box, there may be things that only a Shopify Web Developer can handle. These changes your Shopify Developer can do range from simple color changes, to adding in your brand style guide, and fonts, to much more complex functionality such as take a custom web design for a landing page and building it into a full editable custom Shopify Theme.

How much does a Shopify Developer cost?

I can only speak for myself on this one, but as a Shopify Designer and Shopify Developer, my hourly rate is $65, but can also complete a wide range of flat rate projects to keep your budget in check. Your Shopify website will range in price from only $1,500 in the Starter Package, to over $20,000 for a completely custom Shopify Website.

Do you do Shopify Web Design?

Yes I do! Each Shopify project, regardless of the scale, comes complete with Web Design. Web Design can range from simple additions of you Logo, Colors, and Brand's Fonts, to completely custom web design for landing pages which are later custom coded to your Shopify site so you can edit them.

What is the process for building a Shopify Website?

The process I have built, works like a charm. It starts with the Site Map to define all of the pages of your website and how they will link together to demonstrate the user journey and flow towards purchasing your products and services. The second step is building the Wireframe. Many web designers and web developers build static wireframes, but I build your wireframe right onto your Shopify site so you can click through everything, purchase products, check mobile response, and use the site as normal. In the wireframe phase, everything is black and white, with no style added, just the pages, products, and content so you can use your site. Once the wireframe is complete I begin the Web Design phase and begin building all of the assets to upload to your Shopify website. The fourth and final step is Web Development where I make any specific changes to the functionality of your website, this can include advanced customization, and app installations.