You Only Need These 6 SEO Tools!
I only recommend SEO tools that I personally use daily.
In this article, I break down my SEO tools into Analytics, Monitoring, Research, Content, and Hosting. Two of these are free SEO tools, and the other three are paid SEO tools but are worth their weight in gold.
As proof, if you run a Google Search for "freelance coach" and "freelance business leads," you will see that I rank on the first page for these difficult keyword terms.
The way I rank on the first page of Google is with these five SEO tools:
Truth is, the above combination is all you need to rank on the first page of Google. I've proven it.
Yes, there are numerous free SEO tools and paid SEO tools out there to choose from, but over the course of twenty years, I've proven this combination of tools to work incredibly well to get to the top spot on search engine results pages.
What this combination allows you to do is watch your traffic, see the increase in organic search via impressions and clicks, research keyword ideas and competitive analysis, write your content and optimize it, and finally a place online to call home with your website host that includes easy to use technical SEO tools.
Ranking on Google is much easier than it's often said to be. It requires great content and lots of it. The only difficulty is the keyword difficulty, which this combination of tools can ensure that you're tackling an effective SEO audit of each page of content you're writing.
How do I rank on Google?
What are the steps to rank on the first page of Google in 2023?
The best SEO strategy I have come up with is to ignore a lot of the competitive analysis and overly complicated keyword research that often goes into optimizing for search based on analytics data.
Instead, do this:
Choose a product, service, or website landing page you want to send potential customers.

Choose about 5-10 keywords you think are related to the content you're writing and make sure to add these to your meta descriptions.

Enter those 5-10 keywords into the SurferSEO Content Editor.

Write your content in SurferSEO, ensuring you get at least an 80/100 content score.

Add this content to your Shopify website. Ensuring you add the correct content to the SEO section at the bottom of the page.

Enter the URL from your website into GSC and manually index the page.

Go back to SurferSEO and open up the Audit section.

Create a new audit to analyze the URL with the main keyword (the title).

You will then receive a real-world analysis of the content.

Make final adjustments to the recommended keyword, and re-run the analysis until you have the highest content from your competitors.
Congratulations, you will eventually rank on the first page of Google!
There are plenty of SEO tools I see recommended by "experts" who are simply abusing search engines to rank for their terrible content, helping no one but themselves in the process.
The SEO Tools I Use Everyday
Here are the tools I use and how to get them to work for you without pulling out your hair with endless options.
The fact is that most SEO tools are just vanity metrics, with a lot of analysis tools that really don't mean much other than showing clients how overly complex they are. You can do 95% of the work you need to do, using only 5% of each tool.
Google Analytics (GA)
Check out Google Analytics.
This is the gold standard, and even if you're trying to rank on other search engines, the analytics from Google are more than enough to give you the needed info.
Realize that GA and GA4, it's a free tool to basically only used to watch your progress. You need to pay attention to your traffic growth with monthly search volume and whether your users are coming in on Desktop or Mobile.
But that's really it.
There are plenty of other things to look at in this free tool, but the insights are lagging indicators, so there is no foresight. Basically, what you're doing on GA is saying:
"Yes, I'm growing, and I can continue doing what I'm doing"
OR
"No, I'm not growing and need to add more content."
Google Search Console (GSC)
Check out Google Search Console.
Many new users confuse GSC with GA. The simple explanation is GSC gives you data on inbound traffic insights from the Google search bar, and GA gives you inbound traffic insights from all sources.
GSC (in the basic form you need) is one of the best free SEO tools and gives you information on what pages are ranking on search engines, the impressions (users who see you in search results), the clicks (users who clicked the link), click-through rate (the percentage of users who clicked the links), and the ability to manually index each page.
But doesn't Google automatically rank my site?
No, Google only ranks about 4% of the internet. The internet is much too massive to rank everything, and honestly, 96% of the internet is bloody terrible, so Google ignores it.
All you need to do with GSC is answer "Yes" to the following questions:
"Is my page Indexed on Google Search?"
"Are my impressions growing?"
"Are people clicking on my links?"
SEMRush
Check out SEMRush.
SEMRush combines all of your GA, GSC, and its own data to give you a fantastic overview of the effectiveness of your efforts.
One thing I love about SEMRush is the amount of data it gives you on Keywords. Although GSC gives you insights into keyword rankings, GSC stops at 1,000 keywords, whereas SEMRush accurately records tens of thousands of ranked keywords. SEMRush gives you a better overview of your SEO efforts and keyword suggestions by analyzing Google's search results.
SEMRush is the best of the search rank tracking tools available and is perfect for on page SEO, hitting your target keywords and technical SEO analysis. I personally love the keyword magic tools which is of the best keywords research tools I have found.
Link building is also very easy on SEMRush, as you can't pay for or promote link building exchanges as it's against Google's terms of service. Link building on SEMRush is done by way of organic building, where you write the correct content and other sites naturally want to feature your content.
But can't I just use GSC for this?
Yes, you can, but understanding growth beyond 1,000 keywords becomes difficult.
Within about 6 months, if you're implementing a solid SEO Strategy, you're going to have trouble understanding search engine insights, traffic sources, and how you're ranking without digging specifically into each keyword without using SEMRush.
SEMRush, to me, is really a motivational tool. It lets me answer, "Yes, I'm on the right track and growing in the right categories." I can also snicker while rubbing my hands together like an evil villain while I beat much more powerful opponents.
SurferSEO
Check out SurferSEO.
SurferSEO allows you to write content directly into the app while ensuring that you're using the right keyword ideas to get you to rank.
SurferSEO is my main writing tool for all my website content. I write directly into SurferSEO, so I'm on the right track to writing the best content I can while ensuring I rank for the right keywords people will actually read the content.
No matter how great you think your writing is, if no one reads it, then it's not really that good, is it?
SurferSEO takes the guessing game out of the equation while I'm writing.
While writing in the SurferSEO Content Editor, I then post it to my Shopify site. Then I run an SEO audit to ensure I've captured all of the keywords and that I'll rank at the top of Google's search results.
All you really need in SurferSEO is the Content Editor and the Audits, the other features are great, but you don't need to overcomplicate these tools.
Keep it simple!
Shopify
Check out Shopify.
Shopify is the best website host, hands down. I use it for my site and clients' sites, whether they are eCommerce based or not. It's the one I use and the only one that hasn't caused any problems in almost a decade of use. I believe I'm in year 7 with this Shopify site.
Shopify is the host I use for this site, and aside from being completely flexible with each customization (no matter how advanced) I want to make, Shopify is an excellent platform for technical SEO experts and allows even beginners to easily adjust their ranking with a wide range of sections and tools.
But isn't WordPress better for SEO?
No, not at all.
Maybe at one point in the distant past, WordPress had more flexibility, but with this Shopify website, I outrank most WordPress websites and custom-coded websites for thousands of keywords.
The main thing about website hosts is their simplicity to use and security. Shopify is secure compared to open source platforms like WordPress, and even though I process up to $10,000/week on this Shopify site, I still use the basic $29/month Shopify hosting package.
An incredible return on investment!
Now let's review the merits of these tools and websites to see how they fit into my SEO workflow.
Analytics
Google Analytics is the best free SEO tool you can get if your business has an online presence. The tool provides multiple dashboards which allow you to measure the success rate of your SEO efforts. Without analytics, you'd effectively be in the dark about your site's performance. Here are some of the features that make it one of the best free SEO tools :
Organic Search Traffic
SEO is an organic marketing effort and organic search traffic is one of the most important SEO metrics you must monitor. A Google Analytics integration provides an organic search traffic report. This report shows how many visitors visit your site from organic searches. It also shows what keywords are being used by people to find your site. This is a key indicator of which keywords work best and if you should alter your keyword research strategy.
Landing pages report allows you to identify which pages receive the maximum traffic on your site. You can then identify the best-performing pages from those needing some work. It will also highlight any broken links so that you can create redirects for them.
Lastly, referral traffic analysis enables backlink tracking. With this, you can monitor the traffic coming to your site from other sites. You can then create/adjust your back-linking strategy based on the metrics.
Bounce rate
Bounce rate is a good metric to gauge the success of your landing pages. Bounce rate monitors how many users left your site after viewing only one page. If so, how much time did they spend on a single session?
High bounce rates are an indicator of bad/ineffective content. All sites have some bounce rate, but a high bounce rate means you must reconsider your content and design decisions.
Pages per session
Pages per session let you view how many pages users explore while on your site. A high number of pages per session clearly indicates good content and user experience. The converse is also true, in which case you should identify and fix the necessary issues.
Conversion rate
This is a milestone metric for online businesses. Conversion rate enables you to monitor how many people completed a certain action on your site. This can include purchasing or filling out a contact form on your site.
Site speed
Slow load times can negatively impact user experience. Personally, I won't advise you to pay much attention to this unless your site is incredibly slow. If you can optime your content and provide a high-quality user experience, you shouldn't worry about slightly slow loading speeds. Regardless it's a good metric to be aware of.
Other features
Google Analytics is easy to use and has customizable dashboards that help you monitor the most important metrics of your business. You can also see real-time data, which means you can monitor and quickly react to any issues that the site presents. You can also integrate it with GSC, which can let you monitor additional metrics for your pages in the SERP (Search Engine Results Page).
Monitoring
Monitoring your site is equally important for your site as analytics, if not more. Along with ranking for good keywords, you should know that your site is discoverable, provides a solid UX, and is free of any security issues. Here's what makes GSC one of the best free tools out there:
Search engine rankings
The GSC enables you to monitor search engine rankings. This rank tracking lets you know your position in the SERP and if you need to improve or maintain your position.
Website performance optimization
Search console can provide multiple metrics that enable you to increase your website performance. This includes load times, mobile usability, and crawl errors. It will flag key issues with the pages, and you can then go in and fix them as needed.
Identify technical issues
With the search console, you can identify key technical issues such as crawl errors and broken links. You can then implement redirects wherever necessary to allow crawlers to crawl pages and users to easily navigate across them.
Website security
The search console also scans your site for any security issues, including malware and hacking attempts. If customers are processing payments on your website, it's vital that you provide them with a secure experience. Something that hosting with Shopify resolves. We will delve into this later.
User behavior insights
The search console provides key insights into user behavior, such as the queries that led to a landing page. It can also help recognize the most popular content on the site and how the rest of the site can be optimized to meet that standard. This means you can have an insight into user behavior and preferences. This enables you to tweak content and user experience that is conducive to your audience.
You can use Bing webmaster tools to monitor your site if you want to rank on Bing alongside Google search results. This will make sure that your site ranks on both Google and Bing.
Research
SEMRush, in my opinion, is the most powerful research tool out there. It gives a wealth of search engine rankings, competitors, and keyword research data. Let's go over some of the key features the make it a market leader among the best SEO tools:
Keyword research
The keyword research tool in SEMRush is a goldmine for finding information on a site's organic and paid search trends. You can use this tool to modify your current campaigns. You should definitely use it for keyword research in any new SEO or PPC campaigns. You must enter a keyword or phrase you wish to explore and hit return. You can see search volume, difficulty, the average cost per click, keyword variations, questions, and related keywords.
From here, you can see if you want to rank for a certain keyword or simply find an easier one to rank for. This makes SEMRush an indispensable part of my workflow.
Position trackers
SEMRush has a position-tracking feature. This provides a lot of critical data like keywords, traffic, and traffic cost estimates. This helps you benchmark your competitor's SEO practices against yours and find opportunities for your website. Let's say your competitor is already ranking for a set of keywords; you can then modify your content to rank for similar keywords. With time, you can rank alongside or even outrank your competitors.
Traffic analysis
The traffic analytics feature estimates your site's overall traffic, not just the traffic via Google. You can then see where you rank compared to your competitors. You can also see what sites send the most traffic to your competitor's site. In most cases, this is Google, but any second or third-place site is also great. For example, A designer's portfolio is accessible on Google, but they also get loads of traffic from a design blog. In this case, you can also try to get a guest post on that site.
Site audits and critical issues
SEMRush enables you to perform an SEO audit on your website. It will flag if you need to make any technical improvements to your web pages. This will help you boost the rank of your pages online.
Beyond SEO
SEMRush is much more than an SEO tool. It's the bedrock of virtually all marketing campaigns and their effectiveness. You can see your data and competitor insights for programmatic display ads, social media marketing, and more.
Content
SurferSEO is where the work begins. Once I have my analytics, monitoring, and research in check, I go into SurferSEO. 3 features of this tool make it my top recommendation.
Content editors
As I write this post as a content editor in SurferSEO, I want to say this tool is AWESOME. With content editors, you can see a live score of your content for the set of keywords you've chosen. The content editor gives a range between which your competitors lie for the keyword chosen and your goal is to hit the average or outrank them. It also factors in the size of your post, headings, keywords, and NLP (Natural Language Processing). It also takes into account any images you wish to include.
Audits
Audits provide you with a score for your content on the live website. Writing in an editor will only include terms within the content, but audits would include everything on the landing page. This audit then provides recommendations for headings, text, and images on the live webpage. This is extremely useful when optimizing older pages or the ones written without a content editor.
Grow flow
Grow Flow is the best "SEO hack" you can find. Once you've added your domain to Surfer, you will receive weekly recommendations. These will include back-linking opportunities, keyword additions, and interlinking opportunities. This helps Google's crawlers identify your site's structure and navigate it flawlessly. This boosts your relevance for certain keywords, in turn boosting your overall impressions and clicks. Surfer will also provide a neat graph showing how Grow Flow has helped you gain more impressions and clicks.
Hosting
My choice for hosting is Shopify. It's an excellent choice for building an online store, but it's features also help you achieve your SEO goals.
Mobile-first design
Websites optimized for mobile users can improve search engine rankings and user experience. There's a reason why Google Search Console scans for mobile usability. With the mobile-first design, you don't have to worry if the site is mobile-friendly since that's the prime focus of Shopify. Shopify also includes built-in support for AMP(Accelerated Mobile Pages), which can improve phone load times.
SEO-Friendly features
Shopify has multiple SEO-friendly features within its content management system. These include customizable meta tags, alt tags, and URL structures. This adds an additional layer of optimization to your pages, where you can feature keywords. Shopify's popularity also benefits you, as websites created on Shopify take lesser time to start ranking on Google compared to their non-Shopify counterparts.
Fast load speeds
Load times aren't everything, but they are important. Shopify has a built-in Content Delivery Network that delivers content quickly and efficiently to your user worldwide. This improves both search engine rankings and user experience.
Secure hosting
The previous tools cover how secure search engines favor websites compared to unsecured ones. With PCI-compliant secure hosting, Shopify enables you to create a safe website. SSL encryption also ensures that the data entered on your site remains secure, which is essential for online retail.
Third-party integrations
Shopify is also seamlessly integrated with google analytics, search console, and SEMRush. This gives important real-time data which can be used in SEO efforts, paid campaigns, and other online interactions.
Free tools from Google
Google has a suite of free SEO tools which are the core foundation of your search optimization strategy. Data from Google Search Console, Google Maps, and Google Analytics are combined to provide at a glance ranking and progress reports on paid SEO tools like SEMRush, which I use daily.
Google trends is also another amazing tool for figuring out what content to write and gives great insights as to what is most popular coming through Google Search whether a user is on Google Chrome, Safari, or other browsers. Google Trends also gives you a great reference to research new trends, and specifically the word count so you can be sure to write enough content to achieve great search rankings.
To see how I use these tools in conjunction, check out How do I rank on Google with SEO writing?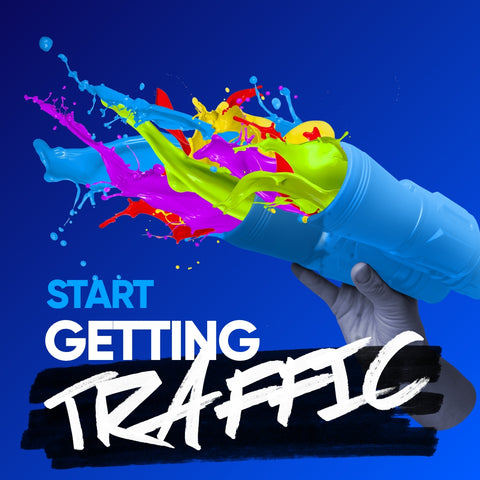 What SEO Tools do you use for Search Engine Optimization and ranking on the first page of Google?
Then, pick one of these:
---
Third, try these:
---