Ready to hire a freelance Graphic Designer?
Atlas Insurance in Sarasota, Florida, has trusted me as their Brand Designer and Graphic Designer for all of their Print and Digital media for over three years. Together, we have completed hundreds of individual pieces to support their marketing and sales teams, leading to a significant increase in sales and a unified brand aesthetic.

Below are some of the projects I completed throughout our work together. As an ongoing client of mine, there are sure to be many more projects to come, so stay tuned as I will update this portfolio regularly.
I have worked with Atlas Insurance in a wide variety of roles from Graphic Designer, to Product Artist, and Print partner. Throughout this partnership, I have designed the vast majority of their marketing communications from digital to print, branding and web.
Services I continue to provide Atlas Insurance include Logo Design, Brand Design, Print Design, Brochure Design, Copywriting, Slogan Writing, and Website Design.
View Creatibly's Logo Design Portfolio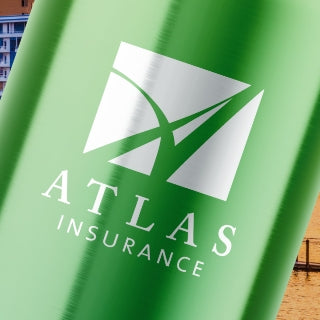 Atlas Insurance