Ready to hire a freelance Graphic Designer?
The family law practice, Downey Law, hired me to design their new logo and brand guidelines including business card, envelope, letterhead, e-mail signature, colors and type styles, as well as outdoor signage.
With this legal brand the client and I wanted to maintain a simple and professional look and feel, while remaining calm and soothing. I incorporated the D and L into the Logo icon to represent how families embrace one another.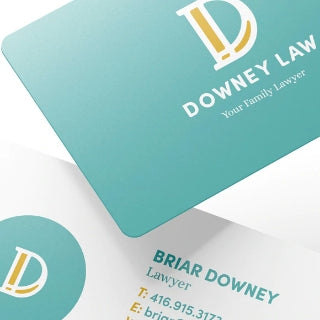 Downey Law Brand Identity Design, Logo Design, Business Card Design, Stationary Design by Scott Luscombe Creatibly