The 10 essential steps to build a killer Shopify eCommerce business:
Are you ready to embark on an epic eCommerce journey?
Look no further because, in this Shopify and eCommerce store Start-Up Guide, we're going to break it down for you. Get ready to build a killer Shopify ecommerce online store and shopify startup guide take your business to new heights. Let's dive into the 10 essential steps that will set you up for success.
Step 1: Nail Your Niche
To stand out in the crowded eCommerce space, you need to find your niche. Identify a specific target market and product category where you can dominate and provide massive value. By focusing on a niche, you can differentiate yourself from the competition and become the go-to source for customers looking for products in that specific area.
Step 2: Launch Your Shopify Online Store
Now that you've found your niche, it's time to launch your new Shopify ecommerce store. Get on the Shopify ecommerce platform now, choose a badass shopify theme now, and customize it to showcase your brand's unique identity. Ensure your shopify online store is visually appealing, user-friendly, and optimized for conversions. A killer shopify website is the foundation of your eCommerce empire.
Step 3: Create Your Brand Identity
Building a badass brand identity is an absolute game-changer for your business. Define your brand's values, personality, and unique selling proposition. Craft a compelling brand story and visually communicate it through your logo, color palette, and overall design. Your brand identity should resonate with your target audience and leave a lasting impression.
Step 4: Write Amazing Content and Product Descriptions
Now it's time to bring your eCommerce vision to life. Sign up for create a Shopify or account and choose a visually appealing or theme store that aligns with your brand identity. Craft unique content and product descriptions that captivate your audience, highlight the benefits of your products, and create an emotional connection with your customers. Use descriptive language, storytelling techniques, and social proof to make your products irresistible.
Step 5: Curate Irresistible Products
To succeed in your eCommerce business, you must curate a product lineup that your customers can't resist. Find high-quality products that align with your niche and will provide exceptional value to your target audience. Seek out unique and exclusive items that can't be easily found elsewhere. When selecting your product offerings, focus on quality, relevance, and customer satisfaction.
Step 6: Payment Gateways and Power-ups with Shopify Apps
Supercharge your Shopify store's functionality by tapping into the Shopify app store. Explore the vast array of apps that can streamline your payment process, enhance customer experience, and automate tasks. Choose a reliable payment gateway that integrates seamlessly with your Shopify payments, and offers secure transactions. From inventory management to marketing automation, find all the tools here that make your life easier and your online store more badass.
Step 7: Crush It with Marketing
A killer marketing strategy is essential to drive insane traffic and skyrocket your conversions. Develop a comprehensive plan that combines social media marketing, influencer collaborations, email campaigns, and mind-blowing content. Create engaging and shareable content that resonates with your target audience. Utilize social media platforms, leverage influencer partnerships, and build a solid online presence to generate buzz and attract customers.
Step 8: Dominate the Search Engines
Optimize your online Shopify store for search engine domination. Implement killer SEO tactics to ensure your products appear top when people are ready to buy. Conduct keyword research, optimize your product descriptions and meta tags, and build high-quality backlinks. Consistently monitor your SEO performance and adjust to stay ahead of the competition.
Step 9: Provide Next-Level Customer Support
Customer support is a game-changer in eCommerce. Go above and beyond with lightning-fast, personalized support that makes your customers feel like they've hit the jackpot. Respond promptly to inquiries, resolve issues empathetically, and proactively engage with your customers. Exceptional customer service builds trust, loyalty, and recurring sales.
Step 10: Harness the Power of Email Marketing and Build Your Email List
Email marketing is a game-changer when it comes to nurturing customer relationships, driving sales, and building a loyal customer base. 
Now go out there, hustle hard, and build your Shopify eCommerce empire like an absolute boss!
Step 1: Nail your Niche:
Buckle up because we're about to dive into some mind-blowing eCommerce niches that have the potential to make you a boatload of cash. I'm talking about niches ripe for domination and will have customers lining up to throw their money at you. So, let's get down to business and explore these game-changing eCommerce niches:
Personalized Pet Products: People love their fur babies and are willing to go the extra mile to spoil them. Think customized pet accessories, personalized pet portraits, and unique pet apparel. Tap into this market, and you'll have pet owners eating out of the palm of your hand.
Sustainable and Eco-Friendly Products: With the growing awareness of environmental issues, consumers are actively seeking sustainable alternatives. The demand is skyrocketing from eco-friendly fashion and reusable household products to zero-waste beauty and sustainable home decor. Show the world you care about the planet, and they'll reward you with their dollars.
Fitness and Wellness Tech: As the fitness industry continues to boom, so does the demand for cutting-edge fitness and wellness gadgets. Smart fitness trackers, high-tech home gym equipment, and innovative recovery tools are just the tip of the iceberg. Get in on the action, and help people level up their fitness game.
Specialized Hobby and Craft Supplies: Hobbies are a massive part of people's lives, and they're always on the lookout for unique supplies to fuel their creative passions. Whether it's knitting, painting, woodworking, or even niche hobbies like bonsai tree cultivation or DIY kombucha brewing, cater to these passionate hobbyists, and they'll become loyal customers for life.
Retro and Vintage Fashion: Everything old is new again! Vintage fashion is making a massive comeback, with consumers embracing past eras' nostalgia and unique style. Curate a collection of vintage-inspired clothing, accessories, and throwbacks to iconic fashion trends, and you'll have fashionistas falling head over heels for your brand.
Home Office and Remote Work Essentials: With the rise of remote work and flexible lifestyles, people are investing in creating productive and stylish home office spaces. From ergonomic furniture and productivity tools to chic decor and organization solutions, help them transform their work-from-home experience.
Subscription Boxes: Everybody loves surprises, and subscription boxes are the perfect way to deliver that joy right to their doorstep. Whether it's a curated box of gourmet snacks, self-care products, or even customized mystery boxes tailored to specific interests, subscription boxes are a hot trend that keeps customers coming back for more.
Digital Products and Online Courses: In the information age, knowledge is power. Create and sell digital products like e-books, online courses, or exclusive memberships that provide valuable insights, skills, and expertise. Help people level up their personal or professional lives from the comfort of their screens.
Health and Wellness Supplements: The wellness industry is booming, and people seek natural solutions for their health needs. From vitamins and supplements to superfoods and herbal remedies, tap into this market and provide products that support their well-being goals.
Sustainable Home and Garden: Transforming homes into sustainable sanctuaries is a top priority for many. Offer eco-friendly home and garden products such as solar-powered devices, sustainable home decor, organic gardening supplies, and energy-efficient appliances. Help them create an eco-conscious living environment while staying stylish and comfortable.
Remember, success in these niches isn't just about the product—it's about your brand, marketing, and customer experience. Create a brand that resonates with your target audience, tells a compelling story, and provides exceptional customer service. You can carve out your slice of eCommerce heaven in these niches with dedication, strategic marketing, and an unwavering commitment to delivering value.
Step 2: Launch Your Shopify Store
Get ready for an epic journey as I walk you through the step-by-step plan to launch your Shopify store like an absolute boss. We're talking about building an eCommerce empire that will have customers flocking to your virtual doors and reaching for their wallets. 
So let's dive in and make it happen!
How To Set Up Your Shopify Account
Before you embark on your eCommerce journey, you need to set up your Shopify account, which will serve as the backbone of your online Shopify store and customer accounts. Here's how to get shopify tutorial create an online store name, create a Shopify name, create an online store, shopify payments and get started:
Sign Up For Shopify: Email scott@creatibly.com for a free unlimited trial of Shopify; here, you won't be limited by just 14 days. You'll need to provide basic information about your business, such as your email address, Shopify store name, and desired password.
Choose A Plan: Shopify offers different pricing plans to suit your business needs. Evaluate the features and benefits of each plan and select the one that aligns with your budget and requirements. You can start with a basic plan and upgrade as your business grows.
Set Up Your Store's Basics: Once you've chosen your plan, you'll be prompted to enter additional details about your store, such as your business address, currency preference, shipping zone, and industry. Fill in this information accurately to ensure a smooth setup process.
Customize Your Store's Design: Shopify provides a wide range of free themes here, allowing you to create a visually appealing and professional-looking online store. Browse through the available themes for the shopify theme stores, select one that aligns with your brand image and product offerings, and customize it to make it your very own shopify themes online store. You can customize the colors, fonts, layout, and more of mortar shopify theme online store to reflect your unique style.
Configure Your Online Store Settings: Dive into the your Shopify store settings dashboard and configure essential elements of your shopify store set up, such as shipping settings such as your shipping methods, sales tax, shipping zone settings only, and payment gateways. Set up shipping zones, rates, and fulfillment options to ensure accurate and timely delivery of your products. Integrate payment gateways like Shopify Payments or third-party payment providers, to offer secure and convenient payment options for your customers.
Add Your Products: With your Shopify account set up, it's time to start adding your products to your Shopify store. Use Shopify's intuitive product management system to create product listings, upload high-quality images, set prices, and provide compelling descriptions. Organize your products into relevant categories or create product collections to make it easy for customers to navigate and find what they're looking for.
Configure Additional Features: Explore the various features and add-ons offered by Shopify to enhance your Shopify store's functionality. This can include integrating email marketing tools, setting up abandoned cart recovery, installing analytics plugins, and connecting your shopify store and users with social media platforms. These additional features will help you optimize your shopify store's performance and provide a seamless shopping experience for your customers.
Test Your Store: Before launching your new Shopify online store out to the world, testing all aspects of your site is crucial to ensure everything functions smoothly. Make test purchases, check for technical issues, and thoroughly review your online store's design and content to ensure a seamless and error-free shopping experience.
With your successful Shopify store and account fully set up and your store customized and configured, you're now ready to unleash your eCommerce prowess and conquer the online business world. Remember that setting up shopify tutorial, up your basic shopify plan, shopify admin and your successful Shopify store complete account setup is just the beginning, and success will come from your continued dedication, strategic marketing and sales channels, your sales channel and exceptional customer experiences. So, go ahead, unleash your entrepreneurial spirit, and let your Shopify store shine!
Step 3: Create Your Brand Identity
Building a badass brand identity is an absolute game-changer for your business. You want to stand out, dominate the market, and create a tribe of loyal customers who eat, sleep, and breathe your brand. Here's my no-nonsense guide to crafting a kickass brand identity that will make your competitors tremble:
Get Clear on Your Brand: Define your brand's mission, values, and what makes you a freaking rockstar. Figure out why you exist, what you stand for, and how you will disrupt the industry. Own your uniqueness and let it shine.
Know Your People: Dive deep into the minds of your target audience. Understand their desires, pain points, and what makes them tick. Speak their language and create a connection that's so damn strong they can't resist you.
Find Your Voice: Develop a brand voice that speaks volumes. Are you playful, rebellious, or straight-up badass? Nail down your tone, language, and style, and let it ooze through every piece of content you create.
Unleash Your Logo: Your logo is your visual signature, so make it unforgettable. Team up with a talented designer to craft a logo that embodies your brand's personality and stands tall in a sea of mediocrity.
Rock Your Colors: Colors have power, my friend. Choose a palette that captures attention, evokes emotion, and aligns with your brand's vibe. Use those hues consistently across all your branding materials.
Lock Down Your Brand Guidelines: Create a brand bible that's your holy grail. Outline logo usage, color codes, fonts, and all the nitty-gritty details that ensure your brand stays on point, no matter where it shows up.
Visuals that Slay: Design stunning visuals that turn heads. Your website, packaging, and marketing materials should scream your brand's identity. Be consistent, be bold, and make jaws drop.
Online Domination: Take over the digital world like a boss. Build a killer website that showcases your brand's awesomeness. Rule the social media game with killer content and visuals that leave your audience begging for more.
Blow Their Minds: Provide an experience that blows minds and steals hearts. Deliver exceptional customer service, go the extra mile, and make every interaction unforgettable. Your brand experience is your secret weapon.
Adapt or Die: Stay agile and keep evolving. Monitor your brand's performance, listen to your customers, and be open to change. Adapt your strategy, refine your approach, and always stay ahead of the game.
Now go out there and create an online store with a brand identity that's so damn irresistible; people can't help but fall head over heels for what you've got to offer. Dominate your industry, my friend, and let the world know you're here to kick ass and take names.
Step 4: Write Amazing Content and Product Descriptions
Let's dive into the art of writing amazing content and eCommerce product descriptions that will make your customers click that "Buy Now" button faster than you can say "conversions." Get ready to unleash the power of words and captivate your audience like a boss.
Know Who Is Searching: Before you put pen to paper (or fingers to keyboard), you need to know your target audience inside out. Understand their desires, pain points, and aspirations. What drives them? What problems do they want to solve? This knowledge will guide your writing and ensure your content resonates with your ideal customers.
Craft Compelling Headlines: The headline is the first impression, my friend, so make it count. Grab attention, pique curiosity, and promise value. Use powerful words, numbers, and emotional triggers to make your headlines irresistible. Remember, you have mere seconds to convince your audience to keep reading, so make those words pop.
Highlight Benefits, Not Just Features: Your customers want to know what's in it for them, so don't just list the features of your products—highlight the benefits. Show them how your products will solve their problems, improve their lives, or fulfill their desires. Paint a vivid picture of the transformation they'll experience, and watch those sales soar.
Use Descriptive Language: Don't be bland, my friend. Use descriptive language to make your products come alive. Engage the senses with vivid imagery, evocative metaphors, and powerful adjectives. Transport your customers into a world where they can see, touch, taste, and feel the magic of your products. The more descriptive and immersive your descriptions, the more irresistible they become.
Incorporate Storytelling: Humans are wired for stories, my friend. We crave narratives that connect us on an emotional level. Use storytelling techniques to weave a compelling tale around your products. Share the origin story, the journey of creation, or the experiences of satisfied customers. By tapping into the power of storytelling, you'll create an emotional connection that makes your products unforgettable.
Address Objections and Overcome Resistance: Anticipate and address any objections or concerns your customers may have. Proactively provide answers to common questions, dispel doubts, and alleviate fears. Show them that you understand their hesitations and offer reassurance. You'll build trust and confidence in your products by addressing objections head-on.
Inject Personality and Authenticity: Be yourself, my friend. Inject your brand's personality into your content and your own product photos and descriptions. Let your unique voice shine through, whether it's a touch of humor, a conversational tone, or a dash of quirkiness. Authenticity builds trust, so don't be afraid to show your true colors and connect with your audience on a personal level.
Optimize for SEO: Writing amazing content is not just about captivating your audience—it's about attracting them in the first place. Optimize your content for search engines by incorporating relevant keywords, meta tags, and optimized headings. This will improve your visibility in search results and drive organic traffic to your eCommerce Shopify store.
Use Social Proof: People trust the opinions of others, so leverage social proof to enhance your product descriptions. Include testimonials, reviews, or ratings to showcase the positive experiences of previous customers. Highlight any accolades, certifications, or industry recognition that add credibility to your products. Social proof builds trust and confidence in your brand.
Test and Iterate: The eCommerce game is all about continuous improvement. Test different variations of your product descriptions and content to see what resonates best with your audience. Monitor your analytics, track conversion rates, and gather feedback. Use this data to iterate, refine, and optimize your writing strategies for maximum impact.
Step 5: Curate Irresistible Products
Now it's time to curate a product lineup that your customers simply can't resist. Find high-quality products that align with your niche and will provide exceptional value to your target audience. Consider factors like product demand, quality, pricing, and supplier reliability. Strive for uniqueness and ensure that your products stand out from the competition.
I'm about to reveal the secrets to curating irresistible eCommerce products that will make your customers drool and your competitors green with envy. Get ready to dominate the eCommerce game like a boss and rake in those sales.
Know Your Target Audience: Before curating products, you must intimately understand your target audience. Dive deep into their desires, pain points, and aspirations. What do they crave? What problems do they want to solve? This knowledge will guide your product selection and ensure you're offering exactly what they need.
Be Laser-Focused on Your Niche: Trying to be everything to everyone is a recipe for disaster. Instead, narrow down your focus and become an expert in a specific niche. When you specialize, you can curate products that cater to a particular audience and position yourself as the go-to source for their needs.
Quality is Non-Negotiable: Your products must be top-notch, with no exceptions. Quality is what sets you apart and earns your customers' trust. Whether it's clothing, gadgets, or gourmet food, ensure your products meet or exceed expectations. Invest in sourcing high-quality items that will leave your customers raving and returning for more.
Stay on Top of Trends: The eCommerce landscape moves fast. Stay ahead of the game by monitoring trends in your niche. Keep your finger on the pulse of what's hot and what's not. This allows you to curate products that align with current trends and tap into the desires of your target audience.
Unique and Exclusive: Stand out from the crowd in theme settings by offering unique and exclusive products. Seek out items that can't be easily found in theme settings Shopify store or elsewhere. Whether it be mortar your premium theme Shopify store's limited edition releases, collaborations with artists, or one-of-a-kind handmade crafts, provide your customers in theme settings with a sense of exclusivity and rarity that keeps them coming back for more.
Tell a Compelling Product Story: Your products should evoke emotions and tell a story. Craft compelling product descriptions that go beyond mere features and specifications. Paint a vivid picture of how your products will improve your customers' lives and make them feel. Create an emotional connection that makes your products irresistible.
Leverage User-Generated Content: Harness the power of user-generated content (UGC) to showcase your products in action. Encourage your customers to share their experiences, reviews, and photos. UGC adds authenticity and social proof to your product offerings, making them even more appealing to potential buyers.
Smart Pricing Strategies: Price your products strategically to maximize sales and profit. Consider factors such as production costs, market demand, packaging costs, and competitor pricing. Experiment with pricing strategies like bundling, tiered pricing, or limited-time promotions to create a sense of urgency and drive sales.
Build Relationships with Suppliers: Cultivate strong relationships with your suppliers to ensure a steady supply of high-quality products. Develop a network of reliable and trustworthy suppliers who share your commitment to excellence. A strong supplier network enables you to curate a consistent lineup of irresistible products.
Listen to Customer Feedback: Your customers are your best source of insight. Listen to their feedback, reviews, and suggestions. Use this valuable information to fine-tune your product selection and identify gaps in the market. Continuously evolve your product offerings based on customer preferences and market demand.
Armed with these strategies, curate an irresistible lineup of eCommerce products. Stay focused, stay on top of trends, and always prioritize quality. By curating products that resonate with your target audience, tell a compelling story, and deliver exceptional value, you'll have customers flocking to your virtual Shopify store and raving about your brand. It's time to dominate the eCommerce game and create a shopping experience that leaves a lasting impression.
Dropshipping
Buckle up and get ready to witness the sheer power of dropshipping. This game-changing business model is here to rock your eCommerce world like never before. Let's dive in and uncover the secrets of dropshipping that will have you dominating the market with attitude and swagger.
Dropshipping is the ultimate disruptor in the eCommerce industry. It's a badass way to sell products without the hassle of holding inventory or dealing with pesky shipping logistics. Instead, you team up with suppliers who handle all the nitty-gritty details to sell online now, from storing the goods to packing and shipping them straight to your customers' eager hands.
Here's the lowdown on how it works. You set up your own Shopify store or online store, flaunting a killer lineup of products from various suppliers. When an order comes in, you pass it on to the supplier, and they take care of the rest. No need to stress over inventory management, packaging nightmares, or tedious shipping arrangements. It's all taken care of while you focus on scaling your empire.
Now, let's talk about the mind-blowing advantages of dropshipping. First off, forget about dumping truckloads of cash into inventory upfront. With dropshipping, you can start your own eCommerce business empire on a shoestring budget. You only pay for the products when a customer hits that glorious "buy" button. Say goodbye to the financial risks that come with traditional retail models. This is business on your terms.
But wait, there's more! Dropshipping unleashes your creative beast by letting you shopify theme own store name and offer free shipping on an array of products. Since you're not bound by physical inventory, you can curate an irresistible catalog that caters to your customer accounts every whim and fancy. Stay ahead of trends, adapt like a chameleon, and easily expand your store name product range. This is your chance to dominate multiple niches and satisfy your customers' insatiable appetites.
Now, let's get real for a second. Dropshipping isn't all sunshine and rainbows. You've got to navigate some challenges along the way. Relying on suppliers means relinquishing a bit of control over actual shipping costs and product quality. So, choose your partners wisely. Find rock-solid, dependable suppliers, and committed to delivering top-notch products that leave your customers drooling with satisfaction.
Here's the deal, my friend. Dropshipping is a ferociously competitive game. You need to unleash your inner badass to rise above the noise and make a name for yourself. Build a brand that screams attitude, delivers mind-blowing customer service, and offers products that make your competitors tremble in fear. Market like a beast—crush it with social media, embrace the power of influencers, and serve up irresistible content that leaves your audience begging for more.
In the end, dropshipping is your ticket to eCommerce domination. It's a bold, audacious move that allows you to unleash your entrepreneurial spirit without breaking the bank. So, embrace the power of dropshipping, my friend, and let the world witness your rise to greatness. It's time to kick some serious eCommerce ass and leave your competition in the dust.
Print on Demand
Print on Demand (POD) products. This game-changing concept of custom domain is about to revolutionize the way you do business. So, strap in and prepare to unleash your creativity and dominate the market with jaw-dropping custom domain products.
Print on demand is the ultimate weapon in your eCommerce arsenal. It allows you to create and sell unique, custom-made products without the hassle of upfront costs or inventory management. Picture this: you come up with a killer design, whether it's a witty slogan, a stunning artwork, or a mind-blowing graphic. Then, you slap that design on products like t-shirts, hoodies, mugs, phone cases, and more. The best part? You only produce the item when a customer places an order. It's like having your manufacturing powerhouse but without headaches.
Here's where the magic happens. You set up your own online store first, showcasing your impressive collection of custom products. When a customer falls head over heels for your design and hits that enticing "buy" button, the order gets sent to the production facility. They work their printing magic, bringing your design to life on the chosen product. From there, they handle the packaging and shipping, ensuring the product lands in your customer's hands with a smile. No need to worry about storing inventory, managing production, or shipping logistics. It's all taken care of while you focus on scaling your empire and igniting your creative genius.
Let's talk about the mind-blowing advantages of Print on Demand. First off, say goodbye to the risks and costs associated with traditional inventory. You don't need to invest a mountain of cash upfront or stress over unsold products gathering dust in your garage. With Print on Demand, you create products as the orders come in, minimizing financial risks and maximizing your profit potential.
But here's where it gets even better. Print-on-demand unleashes your creative beast like never before. You're not limited to a narrow selection of pre-made products. Oh no, my friend, you have the power to bring your imagination to life. Design an eye-catching artwork, a hilarious quote, or a mesmerizing pattern, and let it shine on a wide range of products. From clothing to accessories to home decor, the possibilities are endless. It's like being an artist with a manufacturing dream team at your fingertips.
Now, let's address the elephant in the room. Yes, there will be challenges along the way. Quality control is critical, my friend. Choose your production partners wisely. Find reputable, reliable print providers who deliver exceptional results. Remember, your brand's reputation is on the line, and you want your customers to be blown away by the quality of your products.
So, my friend, are you ready to embrace the world of Print on Demand? It's time to unleash your creative genius, offer one-of-a-kind products that captivate your audience, and watch your eCommerce empire soar to new heights. With Print on Demand, you have the power to ignite your entrepreneurial spirit, minimize risks, and bring your wildest design dreams to life. Get ready to conquer the market, one custom creation at a time. The world is waiting for your artistic prowess, so go out there and make it happen.
White Label Products
White Label products. This secret sauce will take your own business idea to new heights and make your brand shine like a supernova. Get ready to unleash your entrepreneurial prowess and dominate the market with your line of custom products.
White Label products are the ultimate power move in the eCommerce game. It's all about putting your brand front and center with products that are uniquely yours. Here's the deal: you partner with a manufacturer specializing in creating high-quality products. They handle the manufacturing process from start to finish while you focus on what you do best—building your brand and creating an unforgettable customer experience.
With White Label products, you have the freedom to customize and brand the products as your own. Imagine slapping your logo, brand colors, and unique design elements on a range of products that align with your niche. It's like having your factory churning out top-notch products that scream your brand's identity.
The beauty of White Label is that it gives you a competitive edge. You're not just selling generic, run-of-the-mill products that anyone can find. No, my friend, you're offering something unique that can't be replicated. Your customers will feel like they're part of an exclusive club, getting their hands on products that embody your brand's values and aesthetic.
But here's the real kicker: White Label products are a game-changer when it comes to building customer loyalty. When customers see your brand name on the label, they know they're getting something they can trust. They'll associate your brand with quality, reliability, and a unique experience. And that, my friend, is the key to building a tribe of raving fans who keep coming back for more.
Now, I won't sugarcoat it—there are some challenges on the road to White Label success. Finding the right manufacturer who shares your vision and can deliver top-notch products is crucial. You want a partner who understands your brand's identity and is committed to upholding the highest quality standards. Take your time to research and vet potential manufacturers. Don't settle for anything less than exceptional.
So, my friend, are you ready to take your brand to the next level with White Label products? It's time to unleash your creativity, build an unforgettable brand, and offer products that are uniquely yours. With White Label, you have the power to create a line of products that captivate your audience, build customer loyalty, and make your brand stand out from the crowd. So go out there and claim your spot in the market—your brand deserves it.
Digital Download Products
Let's talk about the magic of Digital Download products. These bad boys are like a one-way ticket to online success, allowing you to share your expertise, creativity, and digital goodies with the world. Get ready to unlock a whole new level of passive income and create products to make your audience say, "Wow, this is exactly what I've been looking for!"
Digital Download products are all about delivering valuable content or digital assets directly to your customers. Think e-books, online courses, templates, graphics, music, and more. These products are the epitome of convenience—you create them once, and they can be sold infinite times. No more dealing with inventory, shipping, or production costs. It's just you, your digital creation, and a whole lot of profit potential.
The beauty of Digital Download products lies in their scalability. With the power of technology, you can reach a global audience and make sales while you sleep. Your customers can access their purchases instantly without any delays or any shipping costs or hassles. And the best part? You have complete control over your digital goodies' pricing, marketing, and distribution. It's like having a virtual Shopify store that never closes, generating income around the clock.
But here's where things get exciting: Digital Download products allow you to showcase your expertise and create a loyal following. Whether you're sharing your knowledge through an e-book, teaching a skill through an online course, or providing valuable resources through templates or graphics, you become the go-to authority in your niche. Your audience will see you as a trusted source of information and keep coming back for more of your digital creations.
I won't sugarcoat it; creating killer Digital Download products takes some effort. You need to invest time and energy into crafting high-quality content or digital assets that truly deliver value to your customers. But once you've done the hard work, the rewards are endless. Your digital creations can become a passive income stream that fuels your business growth and financial freedom.
So, my friend, are you ready to dive into the world of Digital Download products? It's time to leverage your expertise, creativity, and digital savvy to create products that resonate with your audience and generate a steady income stream. Embrace the power of technology, share your digital goodies with the world, and watch your own online store empire grow. The possibilities are limitless, so don't hold back—start creating and then selling online your Digital Download products today!
Consumer Packaged Goods
Consumer Packaged Goods (CPG) are the real deal when it comes to capturing the hearts and wallets of consumers. CPG products are the powerhouse of the retail world, from tasty snacks to refreshing beverages and everyday essentials to luxurious indulgences.
Consumer Packaged Goods refer to products sold to the end consumer in ready-to-use packaging. They are designed to meet consumers' everyday needs and desires, making their lives more convenient, enjoyable, and efficient. Think about the products you find lining the shelves of your local grocery store or the items that fill your bathroom cabinet. These CPG gems have become a part of our daily routines.
What makes CPG products so special is their ability to connect with consumers on a personal level. Whether it's the delicious taste of a snack that brings back childhood memories or the comforting scent of a skincare product that makes you feel pampered, CPG products evoke emotions and create experiences. They become a part of our lives, building trust and loyalty with each purchase.
CPG companies thrive on innovation and staying ahead of the game. They invest in research and development to create products that meet consumers' evolving needs and preferences. From trendy flavors and unique formulations to eco-friendly packaging and sustainable practices, CPG brands constantly adapt to stay relevant in a competitive market.
But it's not just about the product itself—it's about the entire brand experience. CPG companies understand the power of marketing and branding to create a lasting impression. They invest in captivating packaging designs, compelling storytelling, and strategic advertising campaigns. They know how to connect with consumers through social media, influencers, and experiential marketing. They build a brand persona that resonates with their target audience, creating a solid brand identity that stands out in a crowded marketplace.
The world of Consumer Packaged Goods is all about capturing the hearts and minds of consumers. It's about creating products that enhance their lives, evoke emotions, and become integral to their daily routines. CPG products can make a lasting impact, whether it's a tasty snack, a refreshing beverage, or an essential household item. So next time you reach for that familiar package on the shelf, remember the thought, innovation, and brand magic that went into creating it. Embrace the world of CPG and discover the products that become your trusted companions.
Service Based Products
Let's dive into the exciting world of service-based and freelance products. The demand for specialized services and talented freelancers is skyrocketing in today's fast-paced, dynamic economy. From creative design and marketing expertise to technical skills and consulting services, these professionals are the driving force behind many successful businesses.
Service-based products encompass a wide range of offerings, where the primary value lies in the provider's knowledge, expertise, and skills. Think of it as a personalized experience tailored to meet clients' unique needs. Whether it's web design, copywriting, consulting, or coaching, service-based products involve delivering exceptional results through collaboration, creativity, and a deep understanding of the client's goals.
On the other hand, Freelancers are modern-day mavericks, offering their specialized skills on a project-by-project basis. They are the masters of their craft, the creative geniuses, and the problem solvers. Freelancers bring a fresh perspective and a unique set of skills to the table, allowing businesses to tap into their expertise without the need for long-term commitments. From graphic designers and web developers to marketing strategists and content creators, freelancers offer a diverse range of services that cater to clients' specific needs.
The personalized touch and flexibility they offer set service-based and freelance products apart. Service providers and freelancers take the time to understand the client's vision, goals, and challenges, working hand in hand to deliver outstanding results. They bring a wealth of experience and industry knowledge to the table, offering valuable insights and innovative solutions.
One of the key advantages of service-based and freelance products is the ability to tap into a global talent pool. Thanks to technology and digital platforms, businesses can now collaborate with experts worldwide, breaking geographical barriers and accessing specialized skills that may not be available locally.
If you need a service-based product or are looking to collaborate with freelancers, get ready to unleash the power of expertise and creativity. Embrace the personalized touch, the flexibility, and the remarkable results that come with these offerings. Whether seeking design brilliance, marketing mastery, or strategic guidance, service-based and freelance products have covered you. So connect with these talented professionals, and watch your business thrive with their exceptional skills and unwavering commitment to your success.
Step 6: Implement Seamless Payment Gateways
A smooth and secure checkout experience is vital for your customers. Integrate trusted payment gateways like Shopify Payments or third-party options like PayPal or Stripe. Ensure the checkout process is seamless, easy to navigate, and offers multiple payment options. Gain your customers' trust by prioritizing their security and privacy.
Let's dive into eCommerce payment gateways and power up the shipping page in your Shopify store with killer apps. Get ready to streamline your shopify shipping payment process and maximize your sales like a boss.
Choose the Right Payment Gateway: Your choice of a payment gateway can make or break your eCommerce success. Look for a gateway that integrates seamlessly with Shopify and offers a secure and user-friendly payment experience. Popular options include PayPal, Stripe, and Authorize.Net. Consider factors such as transaction fees, ease of integration, and the ability to also to accept payments online and from various payment methods.
Streamline the Checkout Process: A clunky and complicated checkout process can lead to abandoned carts and lost sales. Optimize your checkout page and flow to be as frictionless as possible. Offer guest checkout, reduce form fields, show checkout settings and provide clear instructions. Utilize Shopify's built-in features or consider apps like "One-Click Checkout" to simplify the process and increase conversions.
Boost Trust with Secure Transactions: Security is paramount in the eCommerce business. Instill trust in your customers by ensuring secure transactions. Display trust badges and SSL certificates prominently on your website. Use payment gateways that offer advanced fraud protection and encryption. Assure your customers that their sensitive information is safe and secure.
Leverage Mobile Payments: With the rise of mobile commerce, you must pay attention to mobile payments. Choose a payment gateway that supports mobile payments and provides a seamless checkout experience. Mobile-friendly payment options like Apple Pay and Google Pay can boost conversions and cater to customers who prefer to shop on their smartphones.
Offer Multiple Payment Methods: Every customer has their preferred payment method. Keep their options open. Provide a range of payment methods to cater to diverse customer preferences. - Accept payments from major credit cards, digital wallets, and alternative payment methods like PayPal and Klarna. The more options you offer, the more likely customers will complete their purchase.
Upsell and Cross-sell with Apps: Power up your Shopify store with apps that enhance your upselling and cross-selling game. Apps like "Bold Upsell" and "Reconvert Upsell & Cross-Sell" allow you to offer relevant product recommendations during checkout. Increase average order value and maximize sales by showcasing complementary products in shopify stores or enticing customers to shopify stores that offer free shipping based on them with special offers.
Simplify Inventory Management: Efficient inventory management is crucial to eCommerce success. Utilize apps like "TradeGecko" or "Stock Sync" to synchronize your inventory across multiple sales channels and streamline the process. Stay on top of stock levels, track product variations, and prevent overselling. Smooth inventory management ensures you can fulfill orders promptly and keep your customers happy.
Optimize Shipping and Fulfillment: Shipping can make or break the customer experience. Explore apps like "Shippo" or "ShipStation" to streamline your shipping and fulfillment process. Generate free shipping, labels, track packages, and provide customers real-time shipping updates. Offer flexible shipping options, like free shipping thresholds or expedited, shipping options to meet customer expectations.
Drive Sales with Abandoned Cart Recovery: Don't let sales taxes those abandoned carts go to waste. Use apps like "ReCart" or "PushOwl" to recover lost sales by sending automated abandoned cart recovery emails or push notifications. Offer incentives like discounts or discount codes or even offer free shipping up to the sales tax entice customers to come back and complete their purchases.
Measure and Optimize with Analytics: You need insights to supercharge your eCommerce game. Leverage Shopify's built-in analytics or apps like "Google Analytics" to track key metrics, analyze customer behavior, and identify areas for improvement. Monitor conversion rates, average order value, and customer acquisition sources. Use data-driven insights to optimize your marketing strategies and drive more sales.
Step 7: Develop a Killer Marketing Strategy
It's time to get the word out about your Shopify store and attract a flood of eager customers. Craft a killer marketing strategy that combines both paid and organic tactics. Leverage social media platforms, influencer collaborations, content marketing, email campaigns, and SEO optimization to drive traffic to your Shopify store. Engage with your audience, build a loyal following, and keep them coming back for more.
We're diving into the marketing world, and I'm about to drop some truth bombs to help you develop a killer marketing strategy. Strap in, my friend, and get ready to dominate your competition and make a bank.
Know Your Tribe: Before you do anything else, you need to understand your audience inside and out. Who are they? What do they want? What keeps them up at night? Dive deep into their minds, and get intimate with their desires, fears, and aspirations. The more you know, the better you can tailor your marketing efforts to hit them right in the feels.
Define Your Unique Selling Proposition (USP): What makes you stand out from the crowd? Why should people choose you over your competitors? Nail down your USP and let it become the beating heart of your marketing strategy. The secret sauce sets you apart and gives customers a damn good reason to choose you.
Craft a Compelling Brand Story: People love stories, my friend. They connect with emotions, inspire action, and create lifelong customers. Develop a brand story that tugs heartstrings, showcases your values, and makes people root for you. Make them believe in your mission and become die-hard fans who can't stop spreading the word.
Dominate Your Online Presence: In today's digital age, you might as well be invisible if you're not slaying online. Build a killer website that screams your brand's awesomeness. Optimize it for search engines, and create valuable content that educates, entertains, and positions you as an authority. And don't forget to own social media like a boss - engage, connect, and build a tribe of loyal followers.
Be a Content Marketing Guru: Content is king, my friend, and you need to wear that crown proudly. Create kick-ass content that delivers value, solves problems, and showcases your expertise. Blog posts, videos, podcasts - whatever floats your boat, just make sure it's epic and keeps your audience coming back for more.
Build an Army of Raving Fans: Customer loyalty is your secret weapon. Go above and beyond to provide exceptional experiences that make your customers feel part of something special. Delight them, surprise them, and they'll become your biggest advocates, spreading the word about your brand like wildfire.
Get Social and Personal: Social media is your playground, so play to win. Be active, engage with your audience, and build relationships. Be authentic, let your personality shine, and inject humor and fun into your posts. People want to connect with real humans, not faceless corporations.
Harness the Power of Influencers: Influencers have the power to skyrocket your brand's reach and credibility. Collaborate with influencers who align with your brand values and have a genuine connection with your target audience. Let them spread the word about your awesomeness and watch your brand soar.
Master Paid Advertising: Paid ads can be a game-changer when done right. Get savvy with Facebook ads, Google AdWords, or whatever platforms resonate with your audience. Test, analyze, and optimize your campaigns to maximize ROI and scale your business.
Never Stop Testing and Optimizing: The marketing world constantly evolves, so you must stay ahead of the curve. Test different strategies, analyze the data, and optimize your campaigns for maximum impact. Be agile, adapt to changes, and never settle for mediocrity.
Now, my friend, armed with these marketing weapons, go out there and conquer. Develop a killer marketing strategy that leaves your competitors trembling in their boots. Dominate your market, captivate your audience, and watch your business thrive. You've got this!
Step 8: Optimize for Search Engines (SEO)
Make sure your Shopify store is optimized for search engines. Conduct keyword research and incorporate relevant keywords into your product descriptions, titles, and meta tags. Create compelling content that educates and entertains your audience while incorporating SEO best practices. Aim to rank high in search engine results to increase organic traffic and visibility.
Let's dive into search engine optimization (SEO) and unlock the secrets to optimizing your successful Shopify online store or eCommerce website. A solid SEO strategy is an absolute must when it comes to driving organic traffic and boosting your online visibility. So, here's how you can optimize your successful Shopify online store or website to rank higher in search engine results:
Keyword Research: Conduct thorough keyword research to identify relevant search terms used by your business idea target audience. Incorporate these keywords naturally throughout your website's content, including product descriptions, titles, headings, and meta tags.
Optimized Product Pages: Optimize your product pages by including unique and compelling product descriptions, high-quality images, and relevant keywords. Ensure your product URLs are descriptive and contain keywords for better search engine indexing.
Quality Content Creation: Create high-quality, informative content that engages and educates your audience. Incorporate keywords naturally into blog posts, articles, and guides that align with your niche. This attracts organic traffic and establishes your website as an authoritative source.
URL Structure: Customize your contact page, web address and URL structure to be clean, concise, and descriptive. Include relevant keywords in your URLs to improve contact page and search engine visibility and make it easier for search engines and users to understand your contact page's content.
Page Speed Optimization: Optimize your website's loading speed by compressing images, minifying CSS and JavaScript files, and leveraging caching techniques. A fast-loading website improves user experience and enhances your search engine rankings.
Mobile-Friendly Design: Ensure you created a Shopify store is optimized for mobile devices. A responsive design that adapts seamlessly to different screen sizes is user-friendly and favored by search engines, as mobile optimization is a crucial ranking factor.
Internal Linking: Implement a strategic internal linking structure to connect relevant pages within your existing website. This helps search engines understand your site's architecture and improves the flow of link equity throughout your pages.
Meta Tags and Descriptions: Craft compelling meta titles and descriptions for your search engine listing preview each page. Include relevant keywords and entice users to click on your search engine listing. A well-optimized meta description can significantly improve click-through rates.
User Experience Optimization: Create a seamless and intuitive user experience by organizing your website's navigation, ensuring clear and logical categorization, and optimizing your site's structure. User-friendly websites tend to have better search engine rankings.
Monitoring and Analytics: Track your website's performance using analytics tools like Google Analytics. Monitor key metrics such as organic traffic, bounce rate, and conversions. Analyze this data to identify areas for improvement and adjust your SEO strategy accordingly.
Remember, SEO is an ongoing process. Stay up to date with industry trends, algorithm updates, and user behavior to adapt your strategy accordingly. Implementing these optimization techniques enhances your Shopify website's visibility, attracts more organic traffic, and drives conversions. So, go ahead, optimize like a pro, and watch your online presence soar to new heights!
Technical SEO Optimization
Now, let's dive into correct page structuring and technical SEO optimization. When it comes to creating web pages that are both user-friendly and search engine optimized, the right structure and organization are key. So, let me guide you through the process of structuring your pages effectively for easy scanning and optimal SEO performance.
Heading Hierarchy: Start by structuring your page using a hierarchy of headings. The main title of your page, also known as the H1 tag, should be clear, concise, and relevant to the content. Aim for a compelling title that grabs attention and accurately represents the page's purpose. Subheadings, such as H2, H3, and H4 tags, should be used to break down the content into smaller sections and highlight important points. This not only improves readability but also helps search engines understand the organization of your content.
Paragraphs and Bullets: To enhance readability, break your content into well-structured paragraphs. Keep paragraphs concise and focused on a single idea or topic. Use bullet points or numbered lists to present information in a clear and scannable format when appropriate. Bullets allow readers to quickly grasp key points and avoid quickly overwhelmed by lengthy paragraphs. Additionally, search engines appreciate well-organized content, and using bullets can help improve your SEO rankings.
SEO Optimization: In addition to structuring your content for easy reading, it's crucial to optimize your page for search engines. Start your Shopify Store with a compelling and concise page title that accurately reflects the scope and includes relevant keywords. Aim to keep the page title within 70 characters to ensure it displays correctly in search engine results. Incorporate relevant keywords in your headings, subheadings, and throughout the content, but remember to maintain a natural flow and avoid keyword stuffing.
Meta Description: Craft a compelling meta description that summarizes the page's content and entices users to click. Although meta descriptions do not directly impact search rankings, they are crucial in attracting clicks from search engine users. Aim to keep your meta description within 320 characters and make it engaging, informative, and persuasive. Including relevant keywords in the meta description can also help improve its visibility in search results.
By following these page structuring and SEO optimization practices, you'll create web pages that are both user-friendly and search engine-friendly. Remember, a well-structured page with clear headings, concise paragraphs, and scannable content improves the user experience and boosts your chances of ranking higher in search engine results. So, go ahead, implement these techniques, and watch your pages shine both to your visitors and to search engines alike.
Step 9: Provide Top-Notch Customer Support
Exceptional customer support is the secret sauce to building long-lasting customer relationships. Be responsive, friendly, and go above and beyond to solve customer inquiries and concerns. Implement live chat, offer a user-friendly return policy, and strive to exceed customer expectations at every touchpoint. Happy customers will become your best brand advocates.
How to Provide Top-Notch Customer Support
Alright, my friend, let's dive into the realm of top-notch customer support and discover how you can deliver an experience that will have your customers singing your praises. Providing exceptional customer support is not just a nice-to-have—it's necessary to build a thriving eCommerce business. So, here's how to do it like a pro:
Be Responsive: When a customer reaches out, respond promptly. Aim to reply within 24 hours of customer contact, if not sooner. Show your customers that you value their time and concerns by providing timely assistance.
Go Above and Beyond: Strive to exceed customer expectations. Be proactive in addressing their needs and offer personalized solutions. Surprise and delight your customers by going the extra mile and providing unexpected bonuses or discounts.
Practice Active Listening: Truly listen to your customers. Let them express their concerns, frustrations, or questions and respond empathetically. Show genuine interest and understanding to build trust and rapport.
Solve Problems Efficiently: Customers contact support because they have a problem. Be efficient in resolving issues, whether it's providing clear instructions, troubleshooting, or offering refunds or replacements. Take ownership of the problem and ensure a swift resolution.
Empower Your Support Team: Equip your support team with the knowledge, tools, and authority to assist customers effectively. Encourage ongoing training, empower them to make decisions, and foster a customer-centric culture within your organization.
Communicate Clearly: Use clear and concise language when communicating with customers. Avoid jargon or technical terms that may confuse them. Break down complex information into digestible chunks to ensure understanding.
Embrace Feedback: Embrace both positive and negative feedback as opportunities for growth. Encourage customers to provide feedback and use it to improve your products, processes, and overall customer experience.
Learn from Mistakes: Mistakes happen, but what matters is how you handle them. Take responsibility, apologize sincerely, and make it right. Turn a negative experience into a positive one by offering compensation or a goodwill gesture.
Personalize the Experience: Treat each customer as an individual. Use their name in communications, refer to previous interactions, and tailor your support to their specific needs. Show them that they are valued and not just another number.
Continuously Improve: Regularly evaluate your support processes, measure customer satisfaction, and identify areas for improvement. Embrace new technologies and tools to enhance your support capabilities and streamline operations.
Remember, providing top-notch customer support is an ongoing commitment. It's not just about solving problems; it's about creating an experience that leaves a lasting impression. By prioritizing your customers, going above and beyond, and continuously striving for excellence, you'll build customer loyalty, generate positive word-of-mouth, and propel your eCommerce platform and business to new heights. So, go out there and make customer support your secret weapon for success!
Step 10: Harness the Power of Email Marketing and Build Your Email List
Email marketing is a game-changer when it comes to nurturing customer relationships, driving sales, and building a loyal customer base. Here's how you can leverage email marketing and set up a newsletter with a free download to build your email list:
Choose an email marketing platform: There are numerous email marketing platforms available, such as Mailchimp, Constant Contact, or Klaviyo. Select a platform that integrates seamlessly with Shopify and offers features like automation, segmentation, and customizable templates.
Create valuable content: Develop compelling content that resonates with your target audience. Offer a valuable free download, such as an e-book, checklist, or guide, that aligns with your niche. This serves as an incentive for visitors to subscribe to your newsletter and share their email addresses.
Set up a signup form: Use your email marketing platform to create an eye-catching signup form that captures visitors' attention. Place the form strategically on your website, such as in the sidebar, footer, or as a pop-up, to maximize visibility and encourage sign-ups.
Automate your welcome series: Create a series of automated welcome emails to engage new subscribers and introduce them to your brand. Craft compelling welcome messages, share useful content, and highlight the benefits of being part of your community.
Segment your email list: Divide your email list into segments based on demographics, purchase history, or engagement levels. This allows you to personalize your messages and deliver targeted content to specific groups, increasing the relevance and effectiveness of your emails.
Provide value through regular newsletters: Send regular newsletters to subscribers, sharing updates, new product launches, exclusive promotions, and valuable content. Focus on building relationships, offering valuable insights, and creating a sense of exclusivity for your subscribers.
Measure and optimize: Track key email marketing metrics, such as open rates, click-through rates, and conversions, to measure the success of your campaigns. Use this data to optimize your email marketing strategy, refine your messaging, and improve engagement with your subscribers.
By implementing effective email marketing strategies and offering valuable content, you can build a strong email list of engaged subscribers more likely to convert into loyal customers. Remember to comply with data protection regulations and ensure that your email marketing practices are in line with applicable laws.
Email marketing is a powerful tool for nurturing customer relationships, driving repeat business, and boosting your overall eCommerce success. So, start building that email list, deliver value-packed newsletters, and watch your Shopify store thrive!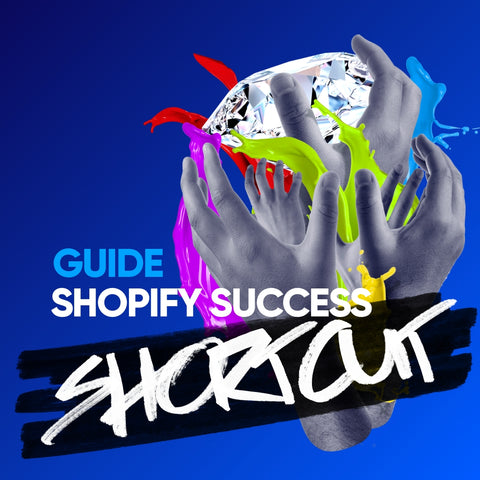 Shopify Startup Guide eCommerce Shortcut - 10 Steps to Success
Then, pick one of these:
---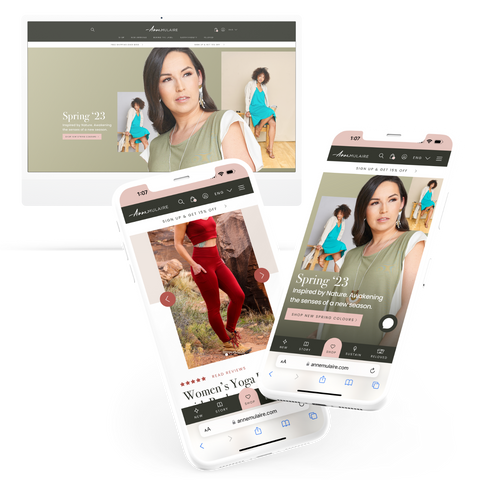 Shopify eCommerce Website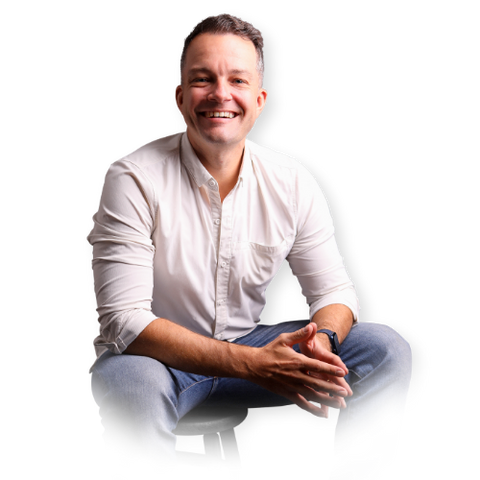 Shopify eCommerce Success Coach
Third, try these:
---

Start Your Free Shopify Website

The Best Traffic Analytics Tool

The Best Writing Tool