SEMRush is my favorite search traffic analytics and SEO tool I have ever used. From its slick interface to its amazing tools, it has leveled the playing field for me as a solopreneur, and I highly recommend this tool to anyone looking to replace their paid traffic advertising spend.
Top 3 SEMRush Features
What are my top 3 features on the SEMRush dashboard?
Organic Keywords - This allows me to see which keywords are increasing and decreasing

Position Tracking - This allows me to see my target keywords increasing or decreasing

Domain Analytics - This gives me an overview of how I'm doing each day
Most SEO Tools are packed with features, and although I consider myself good at SEO (you can Google "freelance coach" and see where I come up), I have other jobs to do, like running my own design business here at Creatibly. SEMRush gives me the dashboard to give me that daily snapshot to make daily decisions.
Why I use SEMRush
Questions SEMRush answers for me:
What is/isn't working?

Why is/isn't this working?

How am I doing compared to my competition?
These are the most important questions I need to answer. Mainly because, like you most likely, we can't just spend all day using tools. We need fast answers and get back to work.
I check SEMRush daily, each morning, and build myself a task to move the needle forward daily. Although there are plenty of other amazing tools in SEMRush, such as competitor analysis, keyword suggestions, keyword research tools, and integrations with Google Analytics and Google Search Console, its main purpose for me is as a guide.
What I do and don't use on SEMRush
For me, efficiency is the name of the game.
As a business owner, my only goal is to get to the top of Google rankings to offset costs associated with paid advertising. Although paid advertising is great for immediate results, SEO tools like SEMRush make long-term results achievable.
I only use 3 paid and 3 free SEO tools for my search engine keyword rankings. This helps ensure my SEO strategies are developing organic traffic for specific keywords or overall keyword groups to increase search volume.
What I don't use:
Backlink analysis tools, I don't use these because it's against Google's terms of service to promote link building in any way, so this must happen organically. Reaching out to each site individually is also a massive amount of work. Outreach for link building is a full-time job I don't have time for, rendering the backlink analysis tools and other link-building tools useless.
Another consideration when it comes to link building is broken links, and it's a huge management task to organize everything, and the return on investment is extremely low. Link building happens naturally; once you build a wide range of content, you will have people naturally referencing your site. Google loves this!
What I do use:
Organic search traffic analytics is the best for keyword research, and the SEMRush SEO tool is amazing for this. It has a per-page SEO checker so I can see what pages are ranking and for what, as well as any holes in the content I may be missing.
Ranking on search engines is an integral part of every SEO strategy, and the SEMRush SEO tool is perfect for this. The Keyword Magic tool helps me identify the specific keywords I'm aiming for, how much traffic I can expect, and how difficult ranking for these keywords will be.
Keyword research tools make it easy with SEMRush to rank on search engines, and I can do a complete site audit to ensure I'm ranking on search engines.
The Site Audit Feature
The site audit tool also helps me find areas where I can establish my brand and clients' brands. Search engine ranking is the most important indicator. Seeing your brand on the first page of Google or other search engines gives you authority. Customers rarely scroll through multiple pages to find an answer and usually rely on the first few results.
Economic Advantage of SEO with SEMRush
The economic impact is huge as well. When ranking on the first page of Google, you can reasonably rely on about $250/month per keyword. You can see how powerful this is once you start getting hundreds of keywords to the top of search rankings.
If you're trying to manage your budget by using Google Docs or Sheets, to track keywords and measure word count, I seriously suggest you try the free trial of SEMRush. The free trial covers most of what you need to get the ball rolling and helps track your digital marketing efforts and social media. SEMRush is perfect to keep an eye on your social media channel growth and keep those in charge of your digital marketing on track and headed in the right direction.
Social media marketing strategy is getting more and more difficult as new businesses attempt to grab market share, but SEMRush really does an amazing job of helping you monitor your growth and engagement letting you know how many people are visiting you, and from where in real time. Marketing strategy and market research have become significantly easier and SEMRush takes on the roll of a large agency, without the high cost for the DIY'ers like me.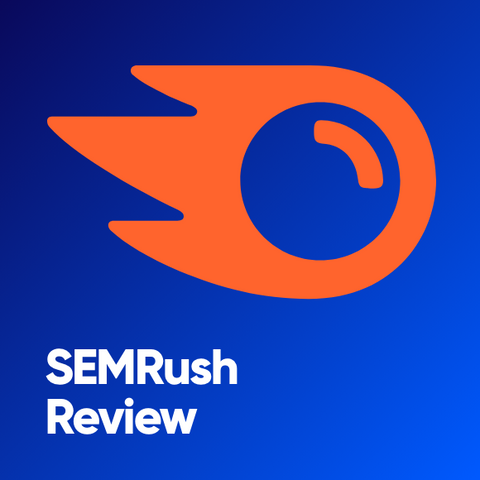 SEMRush Search Engine Analytics Tool Review
Then, pick one of these:
---
Third, try these:
---