Hire an ongoing Shopify Expert for your consumer packaged goods brand.
Culture Pop Soda is a Shopify-based direct to consumer craft soda brand that required an ongoing Graphic Designer and Developer to handle everything from daily updates, to re-designs of pages, landing pages, and numerous Shopify tasks large and small. Aside from regular updates I also performed site speed optimization which made the site load 15 seconds faster cutting the load time by more than half.
Are you looking for a more basic, but fully functional Shopify Store? Click here.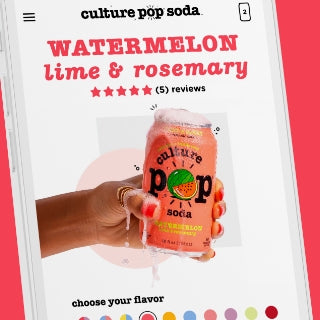 Culture Pop Soda Shopify Design and Development Project