Shopify: All You Need to Know in 2023
Are you ready to conquer the world of e-commerce? Look no further than Shopify, the platform that has empowered countless entrepreneurs to launch successful online stores. In this comprehensive guide, we'll dive into Shopify's ins and outs, features, benefits, pricing plans, and everything else you need to know to succeed sell online anything in 2023.
Key Takeaways
Shopify provides merchants an easy-to-use platform to create and manage successful online stores.

It offers customizable themes, a user-friendly interface, scalability & flexibility for businesses of all sizes.

Utilize SEO optimization & social media integration to increase visibility, drive traffic, and boost sales.
Understanding Shopify: A Comprehensive Overview
Shopify has become the go-to e-commerce platform for thousands of merchants worldwide, offering customers a seamless experience for sellers and buyers. With its accessible and robust set of features and integrations, Shopify makes it easy to:
Create and manage an online store

Customize your store's design

Add products and manage inventory

Process payments and fulfill orders

Track sales and analyze data

Integrate with other tools and platforms
No matter your experience level, Shopify provides all the tools you need to succeed in e-commerce.
We'll examine Shopify's capabilities, from payment processor inventory data management to point of sale and social media integration.
How Shopify Works
At the heart of Shopify is its centralized commerce platform that consolidates all aspects of running an online store. With an intuitive interface, managing your:
products

sales channels

payments

shipping
Accepting online payments at checkout has never been more straightforward. Shopify supports various payment processors, including Shop Pay, and even offers its own Shopify Payments solution for checkout, streamlining the checkout experience for customers and merchants alike.
Shopify's features include:
Cloud-hosted infrastructure, so you won't have to worry about web hosting, security, or backups

An extensive app store that allows you to tailor your store to your unique needs

Tools and integrations that keep your store running smoothly and efficiently
Whether you're a small business owner, managing a large enterprise, or part of the growing community of small business owners, Shopify has the tools and capabilities to meet your needs.
Key Features of Shopify
One of the standout features of Shopify is its customizable themes, allowing you to create a unique, visually appealing online store. With an extensive library of free and premium articles, you can find the perfect design to showcase your products and brand. Shopify's user-friendly interface makes navigating and managing their store easy for even the most novice user.
To further enhance your store's functionality, Shopify offers a vast selection of apps in its app store. From marketing and sales tools to inventory management and customer support, there's an app for every aspect of your business. Shopify's built-in SEO tools also ensure your store ranks higher in search results, driving more traffic and potential customers to your Shopify online stores or stores.
The Benefits of Using Shopify for Your Online Store
When it comes to e-commerce platform quality, Shopify stands out for its:
User-friendly interface

Scalability

Various pricing plans and features to accommodate growth

Extensive range of apps and resources at your fingertips
With Shopify, you'll have everything you need to build, manage, and sell physical products online and connect with your online store.
User-Friendly Interface
Shopify's user-friendly interface is one of its most significant selling points. Its intuitive design allows even those without technical skills to easily create and manage their online store. From adding products to customizing the look and feel of your store, Shopify makes it simple for anyone to bring their vision to life.
In addition to its ease of use, Shopify boasts an impressive array of tools for managing your store. Some of these tools include:
Tracking payments and inventory

Analyzing sales data

Managing customer relationships

Creating marketing campaigns

Customizing your online store
With Shopify's user-friendly interface, managing your online store through the Shopify admin has never been easier, especially with the help of Shopify Lite.
Scalability and Flexibility
As your business grows, you need an e-commerce platform to grow with you. Shopify offers unparalleled scalability and flexibility, making it the ideal choice for businesses at any stage. With a range of pricing plans, you can find the perfect fit for your needs and budget.
Not only does Shopify cater to businesses of all sizes, but it also provides advanced features and integrations to accommodate more complex needs. Whether you're a small startup or an established enterprise, Shopify's scalability and flexibility ensure your online store can adapt and thrive as your business evolves.
Pricing and Plans: Finding the Right Fit
Shopify's diverse range of pricing plans ensures there's something for every business need and budget. From basic plans for startups to advanced options for larger enterprises, Shopify offers a variety of features and resources to help you succeed. We'll examine the different pricing plans and their offerings.
Basic Plan and Features
The Basic Shopify plan offers all the essentials to get your online store up and running. For just $29 per month, you'll have access to:
Unlimited products

24/7 customer support

A custom domain name

Shopify Payments, so you can accept customer payments without worrying about transaction fees.
This plan is perfect for those just starting in the world of e-commerce, providing the necessary tools to build and manage your online store. As your business grows, upgrading to a higher-tier plan with more features and lower transaction fees is easy.
Advanced and Enterprise Plans
Shopify offers Advanced and Enterprise Shopify plans for businesses with more complex needs. These plans provide additional features, such as advanced reporting and analytics, custom pricing by market, and access to premium Shopify apps and integrations. Additionally, these plans come with lower credit card rates and transaction fees, making them ideal for larger businesses.
The Enterprise plan, known as Shopify Plus, is tailored to meet the unique needs of high-growth merchants. With unlimited staff accounts, dedicated support, and advanced features, Shopify Plus provides the scalability and resources necessary to support businesses as they expand and evolve.
Enhancing Your Store with Shopify Apps
Shopify's app store, also known as the Shopify App Store, is a treasure trove of tools and resources designed to enhance your store's functionality. From marketing and other sales channels to store management, there's an app for every aspect of your business. We'll highlight some top apps worth integrating into your Shopify store.
Top Apps for Marketing and Sales
Marketing and sales are crucial components of any successful online store. Shopify offers a variety of apps to help you optimize your marketing efforts and drive sales. Some of the top apps in this category include Klaviyo and Omnisend for email marketing, SEO Booster, and Page Speed for SEO optimization.
Social media integration is another essential aspect of a successful marketing strategy. With Shopify's integration with platforms like:
Facebook

Instagram

Pinterest

Twitter

TikTok

Snapchat
You can easily promote your products and services and engage with customers across multiple sales channels.
Must-Have Apps for Store Management
Efficient store management is vital for the smooth operation of your Shopify store. Some must-have apps in this category include Stocky and Back in Stock: Restock Alerts for inventory management and Gorgias and Tidio Live Chat for customer support.
By incorporating these apps and similar technologies into your store, you can streamline various aspects of store management, from automation and inventory tracking to customer support. With the right tools, you can focus on growing your business and delivering exceptional customer experiences.
Tips for Success with Shopify
To maximize your success with Shopify, you should optimize your shop or store for SEO and use social media integration. Implementing these strategies can increase your shop or store's visibility, drive more traffic, and boost sales.
Here are some tips for achieving success with Shopify.
Optimizing Your Store for SEO
Search engine optimization (SEO) ensures your store ranks high in search engine results. To improve your store's SEO, focus on:
Using relevant keywords

Crafting unique and informative product descriptions

Creating engaging content

Optimizing your site structure

Enhancing the user experience
Implementing these strategies will attract more traffic and potential customers to your store.
Also, please consider using Shopify apps specifically designed for SEO optimization, such as SEO Booster and Page Speed. These tools can help you enhance your store's SEO even further, ensuring your products and brand remain visible to more searches from your target audience.
Utilizing Social Media Integration
Social media integration is another critical component of a successful Shopify store. By connecting your store to platforms like:
Facebook

Instagram

Pinterest

Twitter

TikTok

Snapchat
You can promote and sell your product catalog and products effectively by engaging with customers personally at your brick-and-mortar store location. This drives traffic to your store and helps build a loyal customer base by utilizing customer data effectively.
Shopify integrates smoothly with these platforms, simplifying the management of your business, social media presence, and marketing efforts. By leveraging the power of social media, you'll be well on your way to achieving success with your Shopify store.
Real-Life Success Stories: Shopify Merchants in Action
Numerous businesses, from small startups to large enterprises scaling up, have attributed their success to Shopify. These inspiring stories showcase the power and versatility of Shopify as an e-commerce platform and how it can help businesses achieve their goals.
Small Business Success
Shopify has empowered countless small businesses to thrive in the competitive world of e-commerce. Companies such as B&M Fabrications, Silk Laundry, and Angelus Direct have all seen success with Shopify's features, services, and support. These businesses have grown online and reached new customers by leveraging the platform's free and robust tools and resources.
These success stories illustrate how entrepreneurs can leverage Shopify's user-friendly interface, scalability, and extensive app store to overcome obstacles and achieve their goals. Small businesses can flourish on the Shopify platform with the right tools and strategies.
Scaling Up with Shopify: Where Success Knows No Limits
Shopify, synonymous with e-commerce success, is for more than just startups and small businesses. Larger enterprises, with their towering ambitions and complex needs, have also discovered the Shopify treasure trove. Let's delve into how scaling up with Shopify is not only possible but, as many thriving businesses can attest, a remarkable journey of boundless growth and potential.
The Challenge of Scaling
When businesses start to thrive and outgrow their initial stages, they often face a daunting challenge: scaling up. Many e-commerce platforms that worked beautifully for small ventures show their limitations as a business expands. That's where Shopify comes to the rescue.
Custom Plugs: A Scaling Success Story
One of the shining examples of scaling success with Shopify is the story of Custom Plugs. This company, specializing in body jewelry and alternative fashion accessories, had hit a ceiling with other e-commerce platforms. Custom Plugs needed a solution to handle its growing product catalog and streamline fulfillment processes. Enter Shopify.
With Shopify's automated fulfillment features and seamless scalability, Custom Plugs saw a remarkable operation transformation. The platform accommodated their expanding inventory and made order fulfillment a breeze. The result? Custom Plugs could focus on what they do best – offering a stunning range of products – while leaving the complexities of e-commerce logistics to Shopify.
Shopify Plus: The Enterprise Solution
Shopify doesn't just cater to startups and small businesses; it offers an enterprise-level solution called Shopify Plus. This is where the magic of unlimited scalability truly unfolds. Here's why larger businesses are finding Shopify Plus the ideal partner for their grand expansion plans:
1. Infinite Scalability
Shopify Plus doesn't believe in the word "limit." It's designed to accommodate your growing needs, no matter how expansive they become. Whether you're adding hundreds of new products, experiencing a surge in website traffic, or entering new international markets, Shopify Plus has the infrastructure to handle it all.
2. Customization and Integration
Larger businesses often have complex requirements that demand custom solutions. Shopify Plus provides the flexibility to customize your store according to your needs. Moreover, it seamlessly integrates with many enterprise-level software, ensuring a smooth workflow across your business.
3. Dedicated Support
When operating on an enterprise scale, you need top-notch support to match. Shopify Plus offers dedicated account managers who understand your business and are available around the clock to assist you. You're not just getting a platform but a partnership committed to your success.
4. Security and Reliability
Security is paramount, especially when dealing with large volumes of sensitive customer data. Shopify Plus is known for its robust security measures and industry-standard compliance. You can rest easy knowing that your business and customers are safe.
The Right Strategies for Success
The success stories of businesses like Custom Plugs and countless others highlight how Shopify's advanced features, integrations, and support can help businesses of all sizes thrive. But what are the right strategies for success? Here's a quick glimpse:
1. Know Your Market
Scaling means reaching new audiences and markets. Understand your target market's preferences, pain points, and needs. Craft your marketing and product offerings accordingly to make a significant impact.
2. Streamline Operations
As you grow, efficiency becomes critical. Utilize Shopify's automated features to streamline your operations, from order fulfillment to inventory management. This will free up your resources for strategic endeavors.
3. Embrace Customization
Larger businesses often have unique requirements. Don't shy away from customization. If it's tailoring your website's design or integrating specialized software, could you ensure your Shopify store is optimized for your specific needs?
Common Challenges and How to Overcome Them
While Shopify offers numerous benefits and resources, users need help with customer data, handling transaction fees and navigating customer support. However, these challenges can be overcome with the right strategies and approach, ensuring a seamless experience for merchants and customers.
Handling Transaction Fees
Transaction fees can be a concern for many merchants, especially using third-party payment processors. To minimize these fees, consider using Shopify Payments, which eliminates the transaction fees to accept payments as charged by Shopify. Alternatively, you can consider upgrading to a higher plan, which will lower transaction fees.
By taking advantage of these options, you can keep your transaction fees to a minimum, ensuring that more of your hard-earned revenue stays in your pocket. This gives you more options to focus on growing your business and delivering exceptional customer experiences.
Navigating Customer Support
Navigating customer support is another challenge commonly faced by Shopify users. While Shopify offers 24/7 support for paid plans, some users have reported long wait times and unhelpful interactions. To overcome this challenge, use Shopify's extensive knowledge base and community forums, which can answer many common questions and concerns.
Also, when you contact Shopify support directly, please be prepared for potential wait times and have all relevant information on hand to speed up the process. You can effectively navigate Shopify's customer support team and find help by utilizing these resources and strategies.
Summary
In conclusion, Shopify is a powerful and versatile e-commerce platform that offers numerous benefits and resources for businesses of all sizes. From an intuitive interface and scalable pricing plans to an extensive app store and real-life success stories, Shopify has all the tools and support you need to launch and grow your online store. By optimizing your store for SEO, utilizing social media integration, and overcoming common challenges, you can see shopify merchants achieve success and thrive in the world of e-commerce.
Frequently Asked Questions
Which is better, Etsy or Shopify?
Shopify is the better choice for high-volume sellers since its transaction fees are much lower than Etsy's. Etsy is more suitable if you're new to selling handmade goods or artisan services. Etsy is also better for those who want to tap into an existing audience.
How much does Shopify cost a month?
Shopify's pricing plans range from $29 monthly to higher subscriptions with low monthly fees, a 2.9% transaction fee, and a 30-cent charge. Depending on your needs, you can select the best plan for your business.
Can you make money using Shopify?
Yes, you can sell products and make money using Shopify. You could have Shopify pros build e-commerce or dropshipping stores and flip them for significant profits, with some successful stores selling for over $1 million.
What are the key features of Shopify?
Shopify features customizable themes and ads, a user-friendly interface, a wide range of apps, analytics, and built-in SEO tools, making it the perfect solution for any online store.
How does Shopify help with scalability?
Shopify enables businesses to scale up seamlessly thanks to its flexible pricing plans, advanced features, and integrations.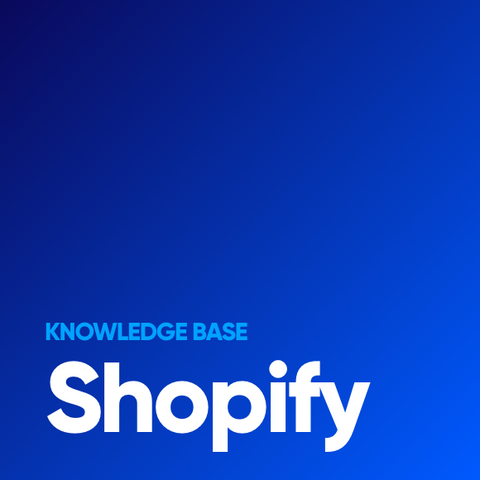 Shopify