Raster Graphics: The Pixelated Artistry
In the world of digital art and graphic design, a captivating and intricate medium exists—Raster Graphics. Unlike the more fluid vector images, raster graphics are composed of countless pixels, each a tiny dot that combines to form intricate images. In this comprehensive exploration, we'll delve into the world of raster graphics, uncover their significance, explore their applications, and appreciate their role in the realm of digital art and design.
Unveiling the Essence of Raster Graphics
At its core, raster graphics are digital images composed of a grid of individual pixels. Each pixel is a minute, distinct color point, and when combined, these points create the visual masterpiece we perceive on our screens. The essence of raster graphics lies in their capacity to capture the intricate nuances of photographs, paintings, and illustrations with remarkable precision.
Why are Raster Graphics so important?
The significance of raster graphics is rooted in their ability to faithfully reproduce the rich detail, color, and texture found in photographs and complex images. This makes them invaluable in a wide range of creative and technical applications.
Decoding the Significance
The significance of raster graphics in the realm of digital art and design cannot be overstated:
Photorealism: Raster graphics excel in reproducing photorealistic images, making them indispensable for photography, digital art, and multimedia presentations.

Color Precision: Raster graphics offer unparalleled color precision, enabling the recreation of intricate color gradients and palettes.

Texture Detail: They faithfully replicate the texture details found in images, making them ideal for portraying natural elements, fabrics, and materials.

Digital Painting: Raster graphics are the canvas for digital painting, where artists utilize pixel-level control to create stunning works of art.

Photographic Editing: Raster graphics software like Adobe Photoshop is a mainstay in photo editing and retouching, allowing for pixel-level adjustments.
Applications of Raster Graphics
Raster graphics find applications across a myriad of creative and technical fields:
Photography: Raster graphics are the primary format for storing and editing photographs, as they accurately capture the subtleties of light and color.

Digital Art: Digital artists leverage raster graphics to create illustrations, paintings, and concept art with pixel-level precision.

Print Design: Raster images are used for materials like brochures, magazines, and posters, as they offer exceptional color quality.

Web Design: To ensure vibrant visuals, web designers use raster graphics for website elements like images and banners.

Video Games: Game developers use raster graphics for character sprites, textures, and backgrounds.
Creating Effective Raster Graphics
To create effective raster graphics, consider the following strategies:
Resolution Awareness: Determine the appropriate resolution for your project. Higher resolution allows for more detail but can result in larger file sizes.

Color Profiles: Be mindful of color profiles and color modes, especially when working on images for different mediums like print and web.

Image Editing Software: Utilize powerful image editing software like Adobe Photoshop, GIMP, or Corel Painter to manipulate raster images.

Layer Organization: Use layers to keep your raster graphic organized and make non-destructive edits.

Regular Backups: Save backups of your work to prevent data loss during the creative process.
Celebrating the Impact of Raster Graphics
The impact of raster graphics in the realm of digital art and design is profound:
Photographic Realism: Raster graphics excel at capturing the realism of photographs and bringing images to life.

Color Precision: Raster images offer unparalleled color precision, making them ideal for creating vibrant and lifelike visuals.

Digital Artistry: Digital artists utilize raster graphics to craft intricate and visually stunning illustrations and paintings.

Design Versatility: Raster graphics have diverse applications in print design, web design, video games, and multimedia presentations.

Photographic Editing: Raster graphics software like Adobe Photoshop is the industry standard for precise photo editing and retouching.
Raster Graphics Across Diverse Industries
Raster graphics are versatile and applicable to a wide array of industries:
Advertising: Advertisers rely on raster graphics for creating compelling visuals in advertisements.

Entertainment: The entertainment industry uses raster graphics for everything from movie posters to video game design.

Publishing: Raster images are integral for magazines, books, and other print materials in the publishing industry.

Fashion: Fashion designers use raster graphics to create digital clothing, textiles, and accessories designs.

Architecture: Raster graphics find application in architectural visualizations and renderings, portraying building designs in vivid detail.
The Future of Raster Graphics
As the field of digital art and design continues to evolve, the future of raster graphics holds exciting possibilities:
Machine Learning Enhancements: Machine learning and AI technologies may assist artists in automating time-consuming tasks, such as background removal or color correction.

High Dynamic Range (HDR): The adoption of HDR displays and formats will require advancements in raster graphics to capture and display a broader range of colors and luminance.

3D Integration: The integration of 3D and raster graphics will likely expand the possibilities for immersive digital art and design.
Pixels of Artistry
In the realm of digital art and design, raster graphics are the intricate mosaic of countless pixels that form stunning visual masterpieces. They excel in reproducing the subtleties of light, color, and texture, offering artists and designers the canvas to create photorealistic images and digital artistry. Raster graphics aren't just a collection of pixels; they're the pixels of artistry, bringing digital images to life with an unrivaled level of detail and realism. In the continually evolving world of digital art and design, raster graphics stand as the cornerstone of photorealism and artistic expression.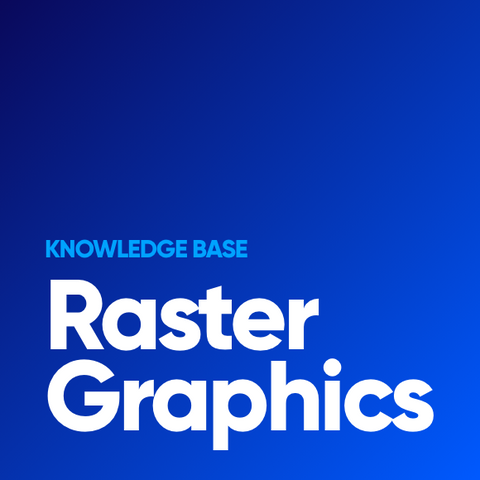 Raster Graphics