Logo Design: Crafting Brand Symbols
In the realm of graphic design, there exists a craft that wields immense power in the visual representation of a brand—Logo Design. A logo isn't merely an image; it's a symbol that encapsulates a brand's essence, values, and identity. In this comprehensive exploration, we will delve into the world of Logo Design, unravel its significance, explore various elements, and appreciate its pivotal role in graphic design.
Unveiling the Essence of Logo Design
At its core, Logo Design is creating a unique visual symbol or mark representing a brand. A well-designed logo should be simple, memorable, versatile, and effectively convey the brand's identity. The essence of Logo Design lies in its ability to tell a brand's story in a single image or wordmark, leaving a lasting impression on its audience.
Why is Logo Design so important?
The significance of Logo Design extends beyond mere aesthetics. A logo is often the first point of contact between a brand and its audience, and it plays a crucial role in brand recognition, trust, and loyalty.
Decoding the Significance
The significance of Logo Design in the realm of graphic design cannot be overstated:
Brand Identity: A logo is the visual cornerstone of a brand's identity. It is a symbol that represents the brand's core values, mission, and personality.

Recognition: A well-designed logo is memorable and makes a brand easily recognizable. It is the face of the brand that consumers recall and trust.

Trust and Credibility: A professionally crafted logo enhances a brand's credibility. It signals to consumers that the brand is established and reliable.

Versatility: Logos can be versatile across various media, from business cards to billboards, digital screens, and packaging.

Differentiation: A distinctive logo sets a brand apart from its competitors in a competitive market, helping it stand out.
Elements of Effective Logo Design
To create an effective logo, designers must consider the following key elements:
Simplicity: A simple logo is more memorable and versatile. It can be recognized and understood quickly.

Relevance: The design should be relevant to the brand it represents, conveying its industry, values, or mission.

Versatility: An effective logo should work well in various sizes and across different platforms and media.

Uniqueness: It should be distinctive and not easily confused with other logos.

Timelessness: A great logo withstands the test of time, remaining relevant and effective for years.
The Impact of Logo Design
The impact of Logo Design in the realm of graphic design is profound:
Identity Building: Logo Design is central to building brand identity. It provides a visual representation of the brand's essence and values.

Recognition and Trust: A well-crafted logo promotes brand recognition and trust. Consumers are more likely to choose and stay loyal to a brand with a strong logo.

Professionalism: An expertly designed logo enhances a brand's professionalism and credibility in the eyes of consumers.

Versatility and Consistency: A good logo is versatile and consistent across various media, reinforcing brand recognition.

Competitive Edge: An exceptional logo gives a brand a competitive edge in a crowded market by setting it apart from competitors.
Logo Design Across Diverse Industries
Logo Design is integral to a wide array of industries:
Tech Companies: Tech companies create logos that reflect innovation, sophistication, and the digital world.

Food and Beverage: Brands in the food and beverage industry use logos that convey flavor, freshness, and quality.

Fashion: Fashion brands design logos that reflect their style, identity, and aesthetic.

Automotive: Car manufacturers use logos to represent their brand's reliability, performance, and heritage.

Nonprofits: Organizations use logos to convey their mission, values, and commitment to a cause.
The Future of Logo Design
As the graphic design landscape evolves, the future of Logo Design is filled with exciting possibilities:
Interactive Logos: Logos that react to user interactions, adapting to various digital platforms and technologies.

Sustainability and Social Responsibility: Logos that reflect a brand's commitment to sustainability and social responsibility, addressing critical global issues.

Augmented Reality (AR) Integration: Logos that come to life through AR applications, offering engaging and interactive experiences.
The Face of a Brand
In the world of graphic design, Logo Design is more than just crafting images; it's about shaping the face of a brand. It's the symbol that encapsulates a brand's identity, values, and promises, leaving a lasting mark in the minds of consumers. Logo Design isn't just about aesthetics; it's the language of brands, conveying their stories, essence, and personality in a single visual mark. In the ever-evolving world of graphic design, Logo Design stands as a timeless and pivotal art, representing brands and making a lasting impression.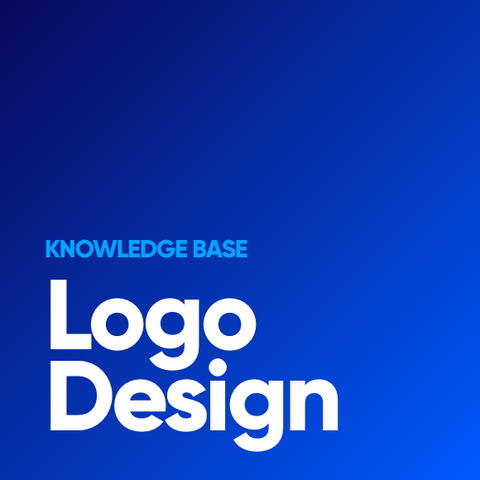 Logo Design