Demystifying Cost-Per-Lead (CPL): The Dynamic Blueprint for Acquiring Success
Understanding the dynamics of lead generation is essential for businesses striving to thrive. At the heart of this game-changing strategy lies the Cost-Per-Lead (CPL) metric, a powerhouse concept that gives businesses insights into the costs of acquiring potential customers.
CPL is not merely a metric; it's a dynamic blueprint that allows marketers to quantify their lead generation efforts, optimize campaigns, and, ultimately, reach their business goals. In this high-energy exploration, we'll dive deep into the captivating universe of CPL, decode its significance, unveil strategies for efficiency, and celebrate its pivotal role in the ever-evolving world of digital marketing.
Unpacking the Essence of Cost-Per-Lead (CPL)
At its core, Cost-Per-Lead (CPL) is a dynamic metric that quantifies the cost of acquiring a potential customer or lead. In essence, it's a numerical representation of the investment required to convince an individual to express interest in a product, service, or brand, often by filling out a form, signing up for a newsletter, or taking a similar action.
The essence of CPL lies in its dynamic role as a key performance indicator (KPI) for businesses, helping them understand the efficiency and effectiveness of their lead generation efforts. It enables companies to measure the return on investment (ROI) for various marketing campaigns and strategies, ultimately leading to data-driven decision-making.
Decoding the Significance
The significance of CPL in the dynamic world of digital marketing is profound:
Measuring Efficiency: CPL dynamically measures the efficiency of lead generation efforts, allowing businesses to understand how much they're investing to acquire a lead.

Optimizing Campaigns: It's a dynamic tool for optimizing marketing campaigns by identifying areas for cost reduction and lead quality enhancement.

ROI Tracking: CPL facilitates dynamic tracking of the return on investment, helping companies assess the impact of their lead generation strategies.

Comparative Analysis: It enables dynamic comparative analysis of different lead generation channels, allowing businesses to allocate resources to the most effective channels.

Goal Alignment: CPL dynamically aligns marketing strategies with business goals by providing insights into acquiring potential customers' costs.
Strategies for Efficient CPL Management
To maximize the dynamic potential of CPL, consider these high-impact strategies:
Lead Quality Over Quantity: Focus on acquiring high-quality leads, even if they come at a higher CPL, as they are more likely to convert.

Segmentation: Dynamically segment leads based on various criteria, such as demographics, behavior, and engagement level, to tailor marketing efforts more effectively.

Lead Nurturing: Implement dynamic lead nurturing campaigns to guide potential customers through the sales funnel, increasing the likelihood of conversion.

A/B Testing: Continuously conduct dynamic A/B testing on landing pages, ad creatives, and other elements to optimize lead generation efforts.

Data Analysis: Use dynamic data analysis to identify areas where CPL can be reduced, such as refining targeting or ad spend allocation.
Celebrating the Impact of CPL
The impact of CPL in the dynamic world of digital marketing is nothing short of transformational:
Efficiency Optimization: CPL dynamically allows businesses to optimize lead generation efforts, reducing costs and increasing efficiency.

ROI Enhancement: It aids in dynamically enhancing the return on investment by identifying areas for improvement.

Goal Achievement: CPL helps companies dynamically align their lead generation strategies with broader business objectives.

Data-Driven Decisions: It promotes dynamic, data-driven decision-making by offering insights into the efficiency and effectiveness of various marketing channels.

Resource Allocation: CPL facilitates dynamic resource allocation, ensuring that marketing budgets are spent efficiently.
CPL Across Diverse Industries
CPL is a dynamic metric applicable to a wide array of industries:
E-commerce: Online retailers use CPL to measure the cost of acquiring potential customers through various marketing channels, such as pay-per-click (PPC) advertising.

B2B Services: B2B companies leverage dynamic CPL metrics to assess the efficiency of lead generation strategies for services such as consulting, software, or professional services.

Healthcare: Healthcare providers use dynamic CPL to understand the costs of acquiring services, appointments, and patient education leads.

Finance: In the financial sector, companies employ CPL metrics to measure the costs of acquiring leads for banking, insurance, or investment services.

Education: Educational institutions use CPL to evaluate the efficiency of lead generation efforts for student enrollments or course registrations.
The Future of CPL
As the dynamic landscape of digital marketing continues to evolve, the future of CPL is filled with exciting possibilities:
Advanced Analytics: CPL will be dynamically enhanced by more advanced analytics tools, providing deeper insights into lead acquisition costs.

Dynamic Lead Scoring: AI-driven dynamic lead scoring systems will become more prevalent, allowing businesses to prioritize leads based on their potential value.

Automation: Dynamic automation of lead generation efforts will streamline the process, making CPL management more efficient.
The Key to Efficiency
In the fast-paced and ever-evolving world of digital marketing, CPL is the dynamic key to efficiency. It empowers businesses to understand, optimize, and celebrate the effectiveness of their lead-generation efforts.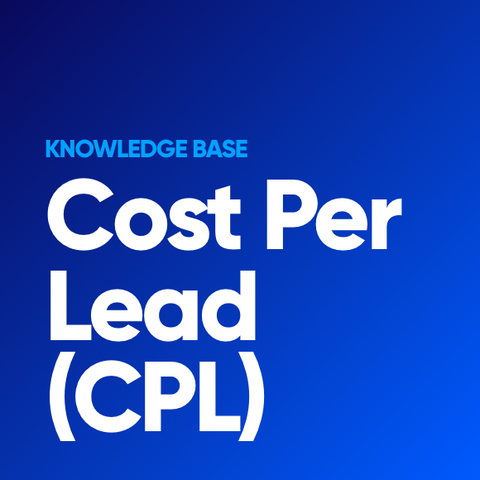 Cost-Per-Lead (CPL)