With over twenty years of agency and freelance experience, I have the foundation to future-proof your business with creativity, technical ability and an ever-curious imagination.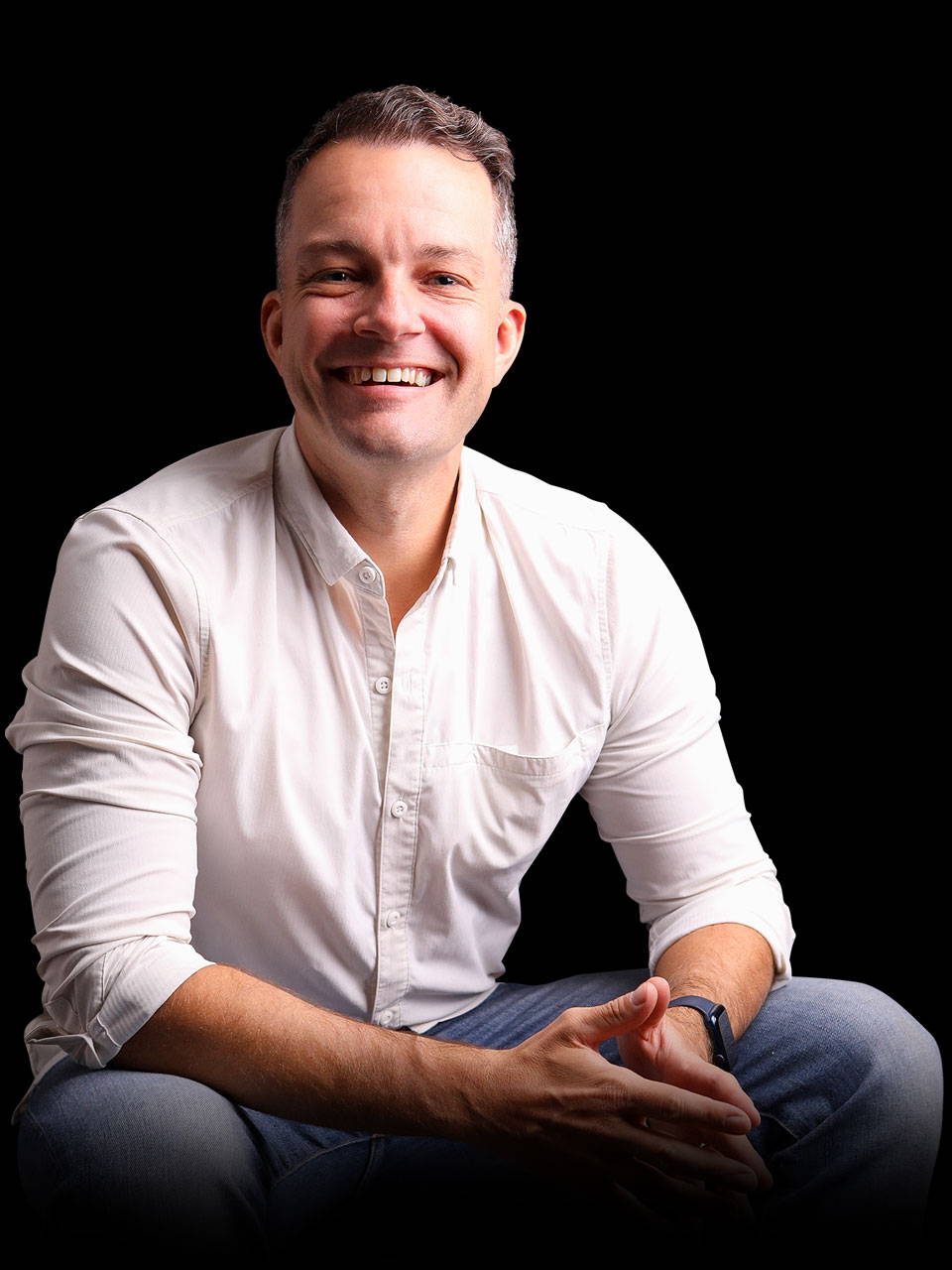 The utility belt for your superhero brand.
Experience:
• 20+ years of Design
• 20+ years of Project Management
• 20+ years of Account Management
• 15+ years of Development
• 15+ years in Agencies
• 15+ years of Copywriting

Tools:
• Adobe Creative Suite
• Figma & Sketch
• Cinema 4D, 3DS Max, & Maya
• Jira, Slack, Trello & Monday
• Microsoft Office

Education:
• Graphic Design & Illustration
• Copywriting & Marketing
• Machine Learning
My early adoption of digital media has allowed me to bridge the gaps between graphic design, illustration, copywriting, and motion graphics. Deploying each medium to tell stories that sell brands has been my main focus. I transitioned from Junior Designer at Citrus Media to Creative Director at Magnetic over five years during my early career. In a short amount of time, I went from managing small projects to managing a multi-talented team of up to fifty designers and developers by building cross-functional relationships in fast-paced environments.
Ego-free designer, illustrator, developer, copywriter, and problem solver.
"With so much experience, why aren't you a full-time Creative or Technical Director managing a team?"

The answer is simple: although I do enjoy management, I'm a creative artist and technical problem solver at the core of my being. I like getting my hands on the problem instead of only giving marching orders. I like finding the fault in the code, that pesky RGB image that somehow got into the production files, writing copy to fit the design, and building the systems and processes that ensure issues are resolved.
As an ever-curious learner, I bring a wide range of skills to tackle every project.
My education started to take shape in High School when two of my teachers found a strong interest in art and animation, entering me into regional, provincial, and national animation competitions. I was absolutely gifted with amazing teachers throughout my scholastic upbringing, and I owe my career to the teachers from Primary school to University who helped identify and grow my skills as an artist and keep me curious about technology.
Graphic Design and Illustration
Graduated 2001

Marketing and Copywriting
Graduating 2024
Machine Learning
Graduating 2022
If you feel that you have an amazing brand which will impact the world, making it a better place, and have a compelling offer please feel free to choose a time that works best for you!
Recruiters please note:
I have a very successful career and will only work with particular brands based on a combination of their principles and professionalism.


I receive quite a few job offers per week, and although I do appreciate them all, I am currently looking for high-level creative and technical positions.


The first 1-hour interview is free of charge, please note that for subsequent interviews, a fee of $100/hour will be applied. Unfortunately, many recruiters have requested scheduling 5-6 interviews.


Paid tests are welcome for a fee of $100/hour.
Thank you!