The Art and Science of Shaping Written Communication
Typography is more than just a way to convey written information; it's the art of arranging type to create visual appeal, evoke emotions, and communicate messages effectively. While often taken for granted, typography plays a crucial role in design, branding, advertising, and even in the legibility of everyday text. In this exploration of typography, we'll dive deep into its history, its fundamental principles, its role in the digital age, and its powerful impact on our daily lives.
A Historical Perspective on Typography
Typography's roots can be traced back to ancient civilizations, where the written word was often engraved or handwritten with exquisite care. However, the history of typography, as we know it today, has its genesis in Johannes Gutenberg's invention of the printing press in the mid-15th century. This innovation marked a seismic shift in how information could be disseminated and was instrumental in spreading knowledge during the Renaissance.
Gutenberg's mechanical movable type printing technology revolutionized the way books, pamphlets, and other written materials were produced. With standardized typefaces, typography became a cornerstone of publishing, facilitating the mass production of written works.
Typography's Building Blocks: Fonts and Typefaces
At the heart of typography are fonts and typefaces. While these terms are often used interchangeably, they refer to slightly different concepts. A "font" refers to a specific weight, width, and style of a typeface, while a "typeface" is a broader family of fonts. A typeface encompasses all design variations, such as bold, italic, regular, and different sizes within that family.
Today, the selection of fonts and typefaces is vast, and each carries its own distinct personality and mood. Serif fonts like Times New Roman or Garamond are often associated with formality and tradition, while sans-serif fonts like Helvetica and Arial convey a modern and clean aesthetic. Script fonts mimic cursive handwriting and evoke elegance, while display fonts are ornate and eye-catching.
The choice of font and typeface is critical in any design project, as it can greatly influence the message's tone and readability. For instance, a whimsical script font might be suitable for a wedding invitation but would likely be an ill-advised choice for a legal document.
The Principles of Typography
Typography is not just about selecting fonts; it's a craft that involves arranging and formatting type to create aesthetically pleasing and readable text. Some fundamental principles of typography include:
Hierarchy: Using font size, weight, and style to create a visual hierarchy in text, highlighting important information.

Alignment: Ensuring that text is properly aligned to create a balanced and harmonious design.

Kerning: Adjusting the space between individual characters to achieve even spacing.

Leading: The space between lines of text influences readability.

Tracking: Adjusting the space between groups of characters to improve overall spacing.

Contrast: Using font weight, style, and color variations to make text stand out.

Consistency: Maintaining a consistent style throughout a document or design.

Legibility: Prioritizing clarity and ease of reading, especially in longer texts.

White Space: The use of empty space to create balance and focus.
These principles are the building blocks of effective typography, guiding designers to create text that is not only attractive but also functional and communicative.
Typography in the Digital Age
The digital revolution has drastically changed the landscape of typography. Today, the vast majority of text is consumed on screens, from websites and mobile apps to e-books and social media. As a result, digital typography has become a specialized field that deals with the unique challenges and opportunities the screen presents.
Web fonts, for instance, have become a crucial aspect of web design. They allow designers to embed custom fonts in websites, ensuring consistent branding and improved aesthetics. Services like Google Fonts and Adobe Typekit provide an extensive library of web-safe typefaces.
Responsive design is another significant consideration in digital typography. As content can be viewed on screens of varying sizes and resolutions, designers must ensure that text remains legible and aesthetically pleasing across different devices.
Mobile devices, in particular, have influenced typography by emphasizing the importance of concise and scannable text. With limited screen real estate, it's vital to communicate information clearly and concisely.
The Power of Typography in Branding and Advertising
Typography plays a pivotal role in branding and advertising. It's often the first visual element consumers encounter, making it a key component in creating a memorable and distinctive brand identity. A well-chosen typeface can convey a brand's personality, values, and mission.
Consider some iconic examples:
The Coca-Cola logo is characterized by its elegant script font, which exudes a sense of nostalgia and classic charm.
The sleek and modern typeface used by Apple Inc. mirrors the brand's commitment to cutting-edge technology and design.
The bold, all-caps typeface associated with Nike is synonymous with motivation and empowerment.
Typography also plays a critical role in advertising. It can draw attention, set the mood, and communicate the message effectively. Eye-catching headlines, concise slogans, and clear calls to action are all products of effective typographic design in advertising.
The Emotional Impact of Typography
Typography is not just about visual aesthetics; it's also about evoking emotions. The choice of fonts and their arrangement can significantly influence the emotional response to a text. For example:
Curved and decorative fonts may evoke feelings of playfulness and creativity.
Bold, sans-serif fonts exude strength, stability, and modernity.
Handwritten and script fonts can make text feel personal, intimate, and human.
In addition to the font itself, factors like color, size, and spacing contribute to the emotional impact of typography. A designer's skill is harnessing these elements to create the desired emotional response in the reader or viewer.
The Art of Display Typography
Display typography pushes the boundaries of creativity, allowing designers to experiment with text to create striking visual effects. The display type is often used in headlines, posters, and other large-scale applications. It's a realm where the fusion of art and design takes center stage.
The display typographer's toolkit includes expressive fonts, intricate ligatures, and ornamental details. The objective is to grab the viewer's attention, convey a unique message, and inspire wonder.
Typography in Print and Editorial Design
Typography has a significant presence in print media and editorial design. In books, magazines, and newspapers, typography guides the reader through the text and enhances the reading experience. Careful selection of typefaces and meticulous layout design contribute to the publication's overall readability and visual appeal.
Widely regarded as a masterpiece of typography, the Gutenberg Bible is a historical testament to the art of typography in print. This meticulously typeset book marked the beginning of the mass-printing era, showcasing the power of typography to communicate and disseminate knowledge.
In editorial design, text and image are harmoniously blended to create visually stunning layouts. Magazine spreads, for instance, combine articles, photographs, and advertisements using typography as the glue that ties the elements together.
Challenges and Trends in Contemporary Typography
Typography continues to evolve in response to changing technologies and design trends. Some of the challenges and trends in contemporary typography include:
Variable Fonts: These fonts allow for dynamic adjustments in weight, width, and other attributes, enhancing design flexibility.

Accessibility: Ensuring that text is accessible to all, including individuals with visual impairments, is a growing concern in the design community.

Experimental Typography: Designers are increasingly pushing the boundaries of traditional type design to create avant-garde and unconventional letterforms.

Responsive Typography: As designs adapt to different screen sizes and orientations, responsive typography is essential to maintain readability and aesthetics.

Custom Typefaces: Brands and designers commission custom typefaces to establish a unique and recognizable visual identity.

Multilingual Typography: Globalization requires designers to accommodate various languages and writing systems.
The Invisible Craft That Shapes Our World
Typography is the invisible craft that shapes our world. From the books we read to the websites we browse, from the signs that guide us on the streets to the advertisements that inspire us, typography is ubiquitous and powerful. It has the capacity to engage, inform, and evoke emotions. It sets the tone, delivers messages, and tells stories without a single spoken word.
Typography is an art, a science, and a design discipline that goes beyond choosing fonts; it's about the arrangement of type, the interplay of shapes, and the orchestration of visual elements to create a harmonious and engaging whole. As you navigate the digital and physical realms, take a moment to appreciate the typography surrounding you, for it is more than letters and words; it is a visual language that silently and powerfully communicates with you daily.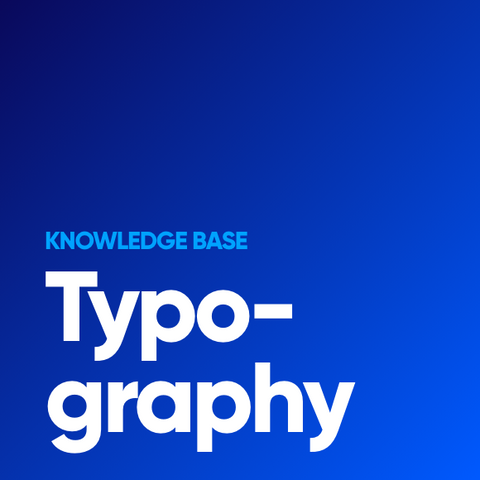 Typography