Payment Gateway: Empowering Online Transactions
In the ever-evolving landscape of e-commerce and online business, the ability to process payments securely and efficiently is paramount. This is where payment gateways take center stage. A payment gateway is a service that facilitates online transactions by acting as a bridge between the seller's website and the financial institutions responsible for processing payments. Whether you're a seasoned e-commerce entrepreneur or just dipping your toes into online sales, understanding the ins and outs of payment gateways is crucial for the success of your business.
The Heart of Digital Commerce
Payment gateways serve as the heartbeat of digital commerce. They enable businesses to accept online payments, making it convenient for customers to purchase products and services. With them, the seamless experience of adding items to your online shopping cart and completing a purchase with a few clicks is possible.
How Payment Gateways Work
Payment gateways work in the background, largely hidden from the user but crucial for the online shopping experience. Here's a simplified breakdown of how they operate:
Customer Places an Order: It all begins when a customer decides to purchase on an e-commerce website. They add items to their cart and proceed to the checkout.

Data Encryption: When the customer is ready to pay, the payment gateway encrypts sensitive information, such as credit card details, to ensure it's transmitted securely.

Authorization Request: The encrypted data is sent to the payment gateway, which then forwards it to the payment processor. The payment processor is the financial institution responsible for authorizing the transaction. This could be a bank or a dedicated payment processing company.

Authorization and Verification: The payment processor verifies the transaction details and checks the customer's available funds or credit limit. If everything checks out, the transaction is approved.

Transaction Approved: Upon approval, the payment processor sends a confirmation back to the payment gateway, which, in turn, notifies the e-commerce website that the transaction is successful.

Customer Notification: The customer receives a confirmation of their order, and the payment gateway ensures that the funds are transferred to the seller's account.

Settlement: The payment processor begins the settlement process, transferring the funds from the customer's account to the seller's.

Funds Transfer: The seller receives the payment in their account, and the customer's bank initiates settling the transaction.
Key Players in the Payment Process
Understanding the various entities involved in the payment process is crucial to grasp the role of payment gateways:
Customer: The person making the purchase.
Merchant: The business or seller selling products or services.
Payment Gateway: The intermediary that securely transmits the customer's payment data to the payment processor.
Payment Processor: The financial institution responsible for authorizing and processing the transaction.
Customer's Bank: The bank where the customer holds their account.
Seller's Bank: The bank where the merchant has their account.
The Advantages of Payment Gateways
Payment gateways offer a range of benefits that make them indispensable for online businesses:
Security: Payment gateways use advanced encryption to protect sensitive customer data, reducing the risk of fraud and data breaches.

Global Reach: They enable businesses to accept payments from customers worldwide, opening up new markets and revenue streams.

Convenience: Payment gateways provide a seamless and convenient payment process, enhancing the customer experience.

Quick Transactions: Transactions are processed in real-time, ensuring that customers receive immediate confirmation of their orders.

Integration: Payment gateways can be integrated with various e-commerce platforms, making it easy for businesses to start accepting payments online.

Support for Multiple Payment Methods: They support various payment methods, including credit cards, debit cards, digital wallets, and even cryptocurrencies.
Popular Payment Gateways
Several payment gateways are widely used in the e-commerce industry, each offering its own set of features and pricing structures:
PayPal: One of the most recognized and trusted names in online payments, PayPal offers a range of solutions for businesses of all sizes.

Stripe: Known for its developer-friendly platform, Stripe provides a suite of tools for online businesses to accept payments and manage subscriptions.

Square: Square is a payment gateway and a comprehensive point-of-sale system, making it suitable for online and in-person transactions.

Authorize.Net: Authorize.Net has been a staple in the e-commerce world, offering a robust platform for online payment processing.

Braintree: Owned by PayPal, Braintree focuses on providing a seamless payment experience for mobile and online businesses.

2Checkout (now Verifone): 2Checkout, recently rebranded as Verifone, is a global payment gateway supporting various payment methods.

Worldpay: Worldpay, now part of FIS, offers a variety of payment solutions for businesses of all sizes.

Amazon Pay: Amazon's payment gateway allows customers to use their Amazon account to make payments on other e-commerce websites.
Challenges in Payment Processing
While payment gateways offer numerous advantages, they also come with challenges:
Fees: Payment gateway providers charge fees for their services, impacting a business's profitability.

Fraud Prevention: Businesses must invest in fraud prevention measures to protect themselves and their customers.

Integration Complexity: Integrating a payment gateway with an e-commerce platform requires technical expertise.

Regulatory Compliance: Businesses must ensure they comply with various regulations related to online payments, including data protection laws.
The Future of Payment Gateways
As technology evolves, payment gateways are likely to undergo significant changes. Here are some trends shaping the future of online payments:
Mobile Payments: With the increasing use of smartphones for online shopping, payment gateways must provide seamless mobile payment experiences.

Cryptocurrency Integration: Some payment gateways are already beginning to support cryptocurrencies, which is expected to continue.

Enhanced Security: As cyber threats evolve, payment gateways must invest in more robust security measures to protect customer data.

IoT Payments: The Internet of Things (IoT) is expanding the range of devices that can facilitate transactions, and payment gateways will need to adapt to support these transactions.

Unified Commerce: Payment gateways will play a crucial role in the move towards unified commerce, where customers expect consistent shopping experiences across online and offline channels.
Payment gateways are the unsung heroes of the e-commerce world, ensuring that online transactions are secure, seamless, and efficient. As online businesses grow and diversify, payment gateways will remain at the forefront of providing the essential infrastructure that empowers online commerce. Whether you're a small e-commerce start-up or a global enterprise, the right payment gateway is critical to your success in online business.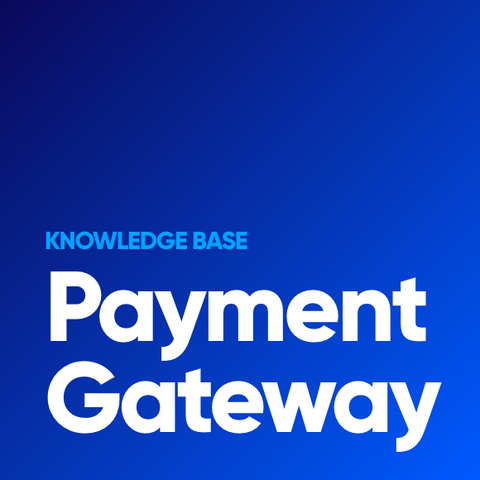 Payment Gateway