Mockup: Visualizing Design Concepts
In the realm of graphic design and creative visualization, there's a valuable tool that bridges the gap between concept and reality—a Mockup. A Mockup isn't just a static image; it's a powerful visual representation of design concepts that allows designers, clients, and stakeholders to envision the final product. In this comprehensive exploration, we'll delve into the world of Mockups, uncover their significance, explore various applications, and appreciate their pivotal role in graphic design.
Unveiling the Essence of Mockups
At its core, a Mockup is a visual prototype or representation of a design concept. It provides a snapshot of how a final design or product will look without the complexities of coding, actual printing, or manufacturing. The essence of Mockups lies in their ability to communicate design ideas effectively and bridge the gap between imagination and realization.
Why are Mockups so important?
The beauty of Mockups lies in their ability to offer a tangible visualization of abstract design concepts. They facilitate better communication, collaboration, and decision-making throughout the design and development.
Decoding the Significance
The significance of Mockups in the realm of graphic design cannot be overstated:
Visualization: Mockups visually represent design concepts, making it easier for clients and stakeholders to grasp the final product's aesthetics.

Feedback and Collaboration: Mockups are invaluable for feedback and collaboration. Designers can share visual concepts with clients and team members, enabling them to provide input and make informed decisions.

Reduced Revisions: Mockups help minimiz the need for extensive revisions during the later stages of a project, as design details are clarified early in the process.

User Experience Testing: In web and app design, Mockups allow for early user experience testing, ensuring that the interface is intuitive and user-friendly.

Cost Savings: By visualizing design concepts upfront, designers and clients can identify potential issues, preventing costly design changes later in the project.
Applications of Mockups
Mockups find applications in a variety of design fields:
Web Design: In web design, Mockups serve as a blueprint for website layouts, helping designers and clients visualize the structure, user interface, and overall aesthetics.

Graphic Design: Graphic designers use Mockups to present ideas for branding, packaging, print materials, and more.

App Design: Mobile and software app designers create Mockups to showcase the app's user interface, layout, and interactive elements.

Product Design: Industrial and product designers employ Mockups to visualize physical products, such as consumer goods, appliances, and packaging.

Marketing and Advertising: In marketing and advertising, Mockups are used to visualize ad campaigns, including billboards, banners, and other promotional materials.
Creating Effective Mockups
To create effective Mockups, consider these strategies:
Detailed Planning: Before creating a Mockup, have a clear and detailed plan for the design concept. Understand the project's objectives, target audience, and design preferences.

Use the Right Tools: Utilize graphic design software or Mockup-specific tools to create visual representations of your design concept.

Realistic Elements: Ensure that the Mockup includes realistic design elements, such as fonts, colors, and images, to provide an accurate representation of the final product.

Client Collaboration: Involve clients or stakeholders in the Mockup creation process, seeking their input and feedback to align the design with their vision.

Testing: Test the Mockup with potential users or stakeholders to gather feedback on its usability and overall design.
Celebrating the Impact of Mockups
The impact of Mockups in the realm of graphic design is nothing short of transformative:
Enhanced Visualization: Mockups enhance visualization, enabling clients and stakeholders to see design concepts come to life.

Efficient Collaboration: They lead to efficient collaboration, as designers can share visual concepts, gather feedback, and make informed design decisions.

Reduced Revisions: Mockups minimize the need for extensive revisions during later project stages, saving time and resources.

User-Centered Design: They contribute to user-centered design by allowing early user experience testing in web and app design.

Cost-Effective Design: By clarifying design details early in the process, Mockups prevent costly design changes later in the project.
Mockups Across Diverse Industries
Mockups are versatile and applicable to a wide array of industries:
Architecture: Architects use architectural Mockups to visualize building designs, layouts, and interior spaces.

Fashion: In the fashion industry, designers create clothing Mockups to visualize garments, patterns, and styles.

Interior Design: Interior designers utilize Mockups to plan room layouts, furniture arrangements, and decor.

Automotive: Automotive designers rely on Mockups to visualize car designs, including exterior and interior elements.

Gaming: Game designers create Mockups to conceptualize game levels, characters, and user interfaces.
The Future of Mockups
As the field of graphic design continues to evolve, the future of Mockups holds exciting possibilities:
Virtual Reality (VR) Mockups: VR technology will enable designers to create immersive Mockup experiences, allowing clients and stakeholders to explore designs in a three-dimensional virtual space.

Collaborative Design Platforms: Online platforms and tools for collaborative design and Mockup creation will become more sophisticated, facilitating real-time feedback and decision-making.

AI-Enhanced Mockups: Artificial intelligence will generate dynamic Mockups, offering design suggestions and automating repetitive tasks.
Visualizing Creativity
In the world of graphic design, Mockups are the tools that transform abstract ideas into tangible visualizations. They bridge the gap between imagination and realization, enabling clients and stakeholders to see and understand design concepts. Mockups aren't just static images but dynamic representations of creativity that inspire collaboration, decision-making, and the efficient design process. In the dynamic realm of graphic design, Mockups are the key to effectively communicating ideas and bringing them to life.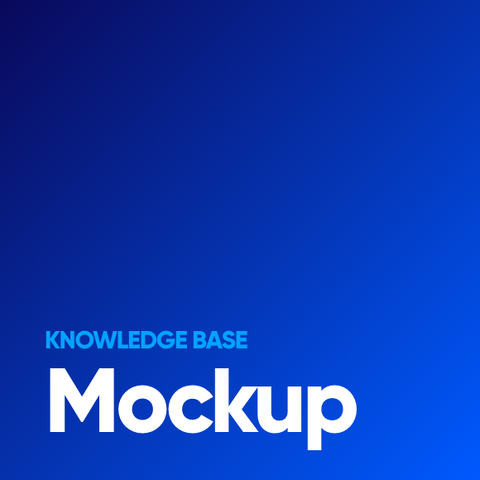 Mockup