Dropshipping: The Art of Retail Without the Inventory
In the ever-evolving world of e-commerce, traditional business models are being revolutionized by innovative approaches. One such system, dropshipping, has captured the imagination of entrepreneurs, redefining the retail landscape. It's a method that allows individuals to run online stores without the hassle of stocking products. In this dynamic realm, understanding the ins and outs of dropshipping is crucial for anyone looking to venture into the world of e-commerce.
Unpacking Dropshipping
At its core, dropshipping is a retail fulfillment method that's remarkably straightforward. Instead of keeping the products you sell in stock, you purchase the products from a third-party supplier (wholesaler or manufacturer) only when you've made a sale. This supplier is responsible for everything, from storing the inventory to shipping it directly to the customer. Here's how it all works:
1. Set Up Shop
As a drop shipper, the first step is to establish an online store. This is where you'll showcase the products you intend to sell. Setting up your digital storefront is a breeze thanks to e-commerce platforms like Shopify, WooCommerce, and BigCommerce.
2. Source Products
The heart of dropshipping lies in product sourcing. You'll identify suppliers – often overseas – willing to partner with you. Popular choices include suppliers from countries like China, who can provide products at competitive prices.
3. Add Products to Your Store
Once you've established your supplier relationships, you'll select the products you want to sell. These items will be listed on your website with product descriptions and prices.
4. Customers Place Orders
When a customer orders on your online store, the order information is forwarded to your chosen supplier. This includes details such as product selection, quantity, and shipping information.
5. Supplier Handles Shipping
Your supplier then takes over, preparing the product for shipment and sending it directly to the customer. You're not involved in physically handling or shipping products as a drop shipper.
6. You Profit
You earn a profit by marking up the product price. Your profit margin is the difference between what the customer paid and your supplier's expense. It's a business model where your income is derived from the spread between the retail and wholesale prices.
The Advantages of Dropshipping
Dropshipping has garnered widespread attention for several compelling reasons:
1. Low Initial Investment
One of the most attractive aspects of dropshipping is its low barrier to entry. You don't need to invest heavily in inventory, making it an ideal choice for entrepreneurs with limited capital.
2. Minimal Risk
Since you don't purchase inventory upfront, there's minimal risk of being left with unsold products. Your costs are directly tied to what you've sold.
3. Convenience
With the supplier handling product storage and shipping, you can focus on other aspects of your business, such as marketing and customer service.
4. Variety of Products
Dropshipping allows you to offer a wide variety of products in your store without the challenges of stocking them all. This will enable you to adapt your product offerings to changing trends and market demands.
The Challenges of Dropshipping
While dropshipping offers many advantages, it's not without its challenges:
1. Thin Margins
Competition in dropshipping can be fierce, leading to thin profit margins. Success often requires high sales volumes.
2. Quality Control
You're dependent on your supplier's quality control. It reflects on your business if they send out subpar products or make mistakes with orders.
3. Shipping Complexities
When dealing with overseas suppliers, shipping times can be longer, affecting customer satisfaction. Additionally, shipping costs can eat into your profits.
4. Inventory Issues
Occasionally, you may list a product as available, only to find out your supplier is out of stock. This can lead to awkward situations with customers.
The Evolving Landscape
The dropshipping landscape continues to evolve, with new trends and strategies emerging. Here are some critical considerations for staying ahead:
1. Niche Selection
Identifying a niche with products in demand can be the key to dropshipping success. This involves market research to understand what customers are looking for.
2. Supplier Partnerships
Your choice of suppliers can significantly impact your business. Building solid relationships with reliable suppliers is crucial.
3. Marketing and Customer Service
Your marketing and customer service efforts can set you apart in a competitive environment. Building a brand, offering exceptional service, and effective marketing can boost your success.
4. Streamlined Operations
Efficiency in your operations is essential. Utilize tools and software to help automate tasks, track orders, and manage customer data.
Final Thoughts
In this dynamic realm of e-commerce, dropshipping has opened up exciting possibilities for entrepreneurs. It allows individuals to run online stores without the burden of inventory management. With the right approach, sharp business acumen, and a deep understanding of market dynamics, dropshipping can be a rewarding venture. However, it's not without its challenges, and success often hinges on finding the right niche, building strong supplier relationships, and providing excellent customer service.
So, whether you're considering dropshipping as a business model or already immersed in online retail, remember that dropshipping is a dynamic and evolving landscape. With the right strategies and a commitment to delivering value to your customers, you can navigate this path to success and turn your e-commerce dreams into reality.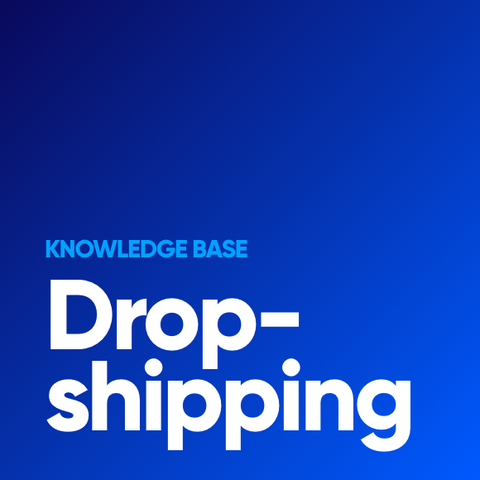 Dropshipping