The Art of Content Marketing: Distributing Valuable Content for Dynamic Engagement
This strategy stands as the cornerstone of building relationships, driving brand awareness, and connecting with audiences—Content Marketing. Content Marketing isn't just a tactic; it's a dynamic approach that involves creating and distributing valuable content to attract, engage, and retain a target audience. In this comprehensive exploration, we'll delve deep into Content Marketing, uncover its significance, explore various strategies, and celebrate its pivotal role in digital marketing.
Unveiling the Essence of Content Marketing
At its core, Content Marketing is a dynamic strategy that focuses on creating and sharing valuable, relevant, and consistent content to engage and inform a target audience. This content can take various forms, including blog posts, articles, videos, infographics, podcasts, etc. The essence of Content Marketing lies in providing valuable information that addresses the audience's needs, interests, and pain points.
Why is Content Marketing so important?
The beauty of Content Marketing is that it allows brands to build trust and credibility with their audience. It provides a dynamic way to educate, entertain, and connect with customers, ultimately driving brand loyalty and customer retention.
Decoding the Significance
The significance of Content Marketing in the realm of digital marketing cannot be overstated:
Trust and Credibility: Content Marketing dynamically builds trust and credibility by providing valuable and informative content that addresses audience needs.

Audience Engagement: This leads to dynamic audience engagement by offering content that resonates with the audience's interests, questions, and challenges.

Brand Awareness: Content Marketing increases dynamic brand awareness by regularly sharing valuable content that showcases the brand's expertise and relevance.

Lead Generation: It plays a dynamic role in lead generation by attracting and nurturing potential customers through informative and relevant content.

Customer Retention: Content Marketing dynamically contributes to customer retention by keeping the audience engaged and informed, leading to brand loyalty.
Strategies for Effective Content Marketing
To fully harness the power of Content Marketing, consider these high-impact strategies:
Audience Research: Begin by conducting dynamic audience research to understand your target audience's interests, needs, and preferences.

Content Strategy: Develop a dynamic content strategy that outlines the type of content you'll create, how often, and which channels you'll use for distribution.

Quality Over Quantity: Prioritize quality over quantity. Create dynamic content that provides real value and is aligned with audience expectations.

Distribution Plan: Create a dynamic content distribution plan that targets the right channels, such as social media, email marketing, and content-sharing platforms.

Analytics and Optimization: Continuously monitor the dynamic performance of your content through analytics. Use data-driven insights to optimize your content marketing strategy.
Celebrating the Impact of Content Marketing
The impact of Content Marketing in the realm of digital marketing is nothing short of transformational:
Brand Authority: Content Marketing often leads to establishing dynamic brand authority and expertise in the field.

Engaged Audience: This results in dynamic audience engagement, keeping readers, viewers, and listeners informed and entertained.

Improved Conversion Rates: Content Marketing dynamically enhances conversion rates by nurturing potential customers with valuable information.

Loyal Customer Base: This leads to dynamic customer loyalty as audiences appreciate and trust brands that consistently provide valuable content.

Increased Visibility: Content Marketing dynamically increases brand visibility and awareness, making the brand more discoverable by potential customers.
Content Marketing Across Diverse Industries
Content Marketing is a versatile strategy applicable to a wide array of industries:
E-commerce: Online retailers use Content Marketing to create dynamic product descriptions, blog posts, and videos that educate and engage potential customers.

B2B Services: B2B companies employ Content Marketing to share dynamic whitepapers, case studies, and informative articles that showcase their expertise.

Healthcare: Healthcare providers use Content Marketing to offer dynamic patient education materials, blog posts, and informative videos that address medical questions.

Finance: In the financial sector, companies use Content Marketing to provide dynamic financial advice, calculators, and market updates to engage and educate customers.

Education: Educational institutions leverage Content Marketing to create dynamic course content, blog posts, and video lectures that attract and inform students.
The Future of Content Marketing
As the ever-evolving world of digital marketing continues to evolve, the future of Content Marketing is filled with exciting possibilities:
Dynamic Personalization: Content Marketing will embrace dynamic personalization, offering tailored content experiences based on user preferences and behavior.

Interactive Content: The future will see dynamic interactive content, such as quizzes, polls, and dynamic video experiences, that engage and involve the audience.

AI Integration: Content Marketing will integrate dynamic artificial intelligence for content creation, distribution, and optimization.
The Power of Value
In the ever-evolving world of digital marketing, Content Marketing is the dynamic power of value. It empowers brands to connect with their audience, build trust, and drive engagement through valuable and relevant content. By embracing the dynamic power of Content Marketing, you can ensure that your marketing efforts are informative, engaging, and dynamically aligned with your target audience. Content Marketing isn't just about distribution; it's about dynamic value creation that fosters trust, loyalty, and growth.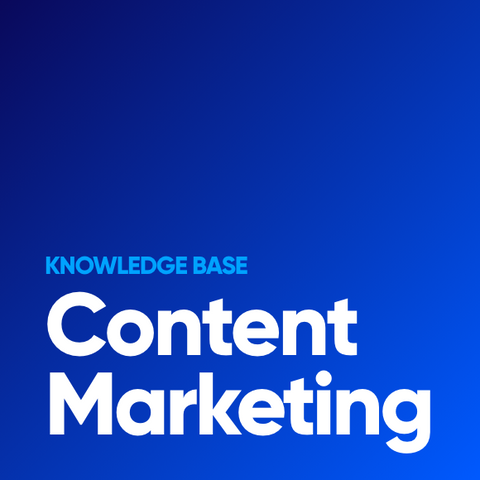 Content Marketing