Balance: The Art of Visual Harmony in Design
In the dynamic and ever-evolving design world, balance is one of the fundamental pillars of visual composition. The silent force underlies every design element, from color and typography to layout and imagery. Achieving balance is the key to creating harmonious and aesthetically pleasing designs that capture the viewer's attention and convey a sense of order. In this exploration, we will delve into the essence of balance, uncover its significance in the design realm, explore the different types of credit, and discuss how designers can harness this concept to create compelling visual experiences.
The Essence of Balance
At its core, balance is the distribution of visual elements within a design to create harmony, equilibrium, and a sense of unity. It's the art of arranging elements that feel aesthetically pleasing and natural to the human eye. The essence of balance can be distilled into the following key points:
Visual Harmony: Balance is about achieving visual harmony by arranging design elements in a way that feels right and doesn't create a sense of chaos or discomfort.

Organization: It involves organizing elements to maintain order and structure within the design.

Composition: Balance is a crucial element in composition, guiding how elements are positioned, sized, and colored to convey the intended message.

Impact: When balance is achieved, it enhances the impact and effectiveness of a design, allowing viewers to focus on the message or story being conveyed rather than being distracted by an unorganized layout.

Aesthetic Appeal: Well-balanced designs are more likely to captivate the viewer and leave a lasting impression. Balance contributes to the overall aesthetic appeal of a plan.
Significance of Balance in Design
Balance holds a position of paramount importance in the design world, influencing various creative disciplines. Here's why it matters:
Graphic Design
Balance is essential for creating visually appealing and effective designs in graphic design. It ensures that elements like text, images, and graphics are well-proportioned and strategically placed to convey the desired message.
Web Design
Balance plays a critical role in web design, as it helps designers create visually pleasing and functional layouts. Achieving balance is crucial for ensuring that web pages are easy to navigate and engaging for users.
Print and Publishing
In print and publishing, balance is the key to producing professional and polished materials. Whether it's a magazine layout, a book cover, or a poster, balanced designs significantly impact readers.
User Interface (UI) and User Experience (UX) Design
In UI and UX design, balance contributes to the usability and functionality of digital interfaces. A well-balanced design looks good and enhances the user experience by guiding users effectively.
Advertising and Branding
Advertising campaigns and branding strategies rely on balance to convey the right message to the target audience. A balanced visual identity can help create a memorable and recognizable brand.
Photography
Photographers use the principles of balance to compose captivating and aesthetically pleasing shots. It guides the placement of subjects, objects, and negative space within the frame.
Types of Balance in Design
Balance in design can be categorized into three main types:
1. Symmetrical Balance
Symmetrical or formal balance occurs when design elements are mirrored or repeated on either side of a central axis. This type of balance creates a sense of stability and is often used for formal and traditional designs. Think of a classic emblem where the left and right sides are mirror images of each other.
Pros:
Conveys a sense of stability and order.
Easy to achieve and visually pleasing.
Cons:
May lack visual interest or creativity.
Can feel rigid and predictable.
2. Asymmetrical Balance
Asymmetrical or informal balance involves the distribution of different elements to create equilibrium without mirroring. Achieving balance relies on contrasting visual weights like color, size, or shape. Asymmetrical balance is dynamic and often used in modern and creative designs.
Pros:
Offers more visual interest and creativity.
Allows for flexibility and adaptability in design.
Cons:
Can be challenging to achieve successfully.
Requires a good understanding of design principles.
3. Radial Balance
Radial balance occurs when elements radiate from a central point, like the spokes of a wheel. This type of balance is often seen in circular logos, mandalas, or designs with a focal point at the center. Radial symmetry creates a sense of movement and is visually striking.
Pros:
Creates a solid focal point.
Ideal for designs that emphasize a central theme or idea.
Cons:
Limited applicability to specific design contexts.
Can be visually busy if not executed carefully.
Achieving Balance in Design
Designers employ a range of techniques to achieve balance in their creations. Here are some essential strategies:
1. Visual Hierarchy
Establishing a clear visual hierarchy helps guide the viewer's eye and emphasizes the most essential elements in the design. This involves using contrast in size, color, typography, or positioning to create a sense of order.
2. Grid Systems
Grid systems provide a structured framework for arranging design elements. They help ensure consistency and alignment in the layout, contributing to a sense of balance.
3. Negative Space
Negative or white space is the area around and between design elements. It plays a crucial role in balancing a design by providing breathing room and preventing overcrowding.
4. Color Theory
Color choices impact the overall balance of a design. Understanding color theory and how colors interact can help designers create harmonious color palettes that contribute to balance.
5. Alignment
Alignment involves positioning elements along a common axis or edge. Elements that share alignment cues create a sense of unity and balance within the design.
Challenges in Achieving Balance
Balancing design elements can be a challenging task. Some common challenges include:
Subjectivity: What appears balanced to one person may not be perceived the same way by another. Achieving a universally flat design can be elusive.

Complexity: Balancing multiple elements in a complex design, such as a website with numerous interactive components, can be intricate and time-consuming.

Client Expectations: Balancing client expectations with design principles can sometimes be a delicate task, as clients may have specific preferences that challenge design principles.

Cultural Considerations: What is considered balanced can vary across cultures, so designers working for a global audience need to be mindful of cultural nuances.
The Future of Balance in Design
As design practices evolve, balance remains a timeless and critical element in visual composition. However, the future of design introduces new challenges and opportunities:
Responsive Design: Designing for various screen sizes and orientations demands a nuanced approach to balance, ensuring that designs adapt seamlessly to different devices.

Interactive Design: As digital interfaces become more interactive and dynamic, achieving balance in designs that respond to user interactions will be crucial.

Accessibility: Designers increasingly emphasize creating inclusive and accessible designs. A growing concern is achieving balance in designs that cater to a wide range of users, including those with disabilities.

Data-Driven Design: Using data and analytics to inform design decisions introduces new possibilities for achieving balance based on user behavior and preferences.
In Closing: The Art of Harmonious Design
Balance is the silent but powerful force that shapes our visual world. It's the art of harmonizing disparate elements into a cohesive whole, creating designs that captivate, inform, and inspire. In the dynamic realm of design, balance remains an ever-evolving concept, adapting to the changing landscape of technology, culture, and user expectations. As designers push the boundaries of creativity, they will look to balance as their guiding star, ensuring their creations resonate with audiences and stand the test of time.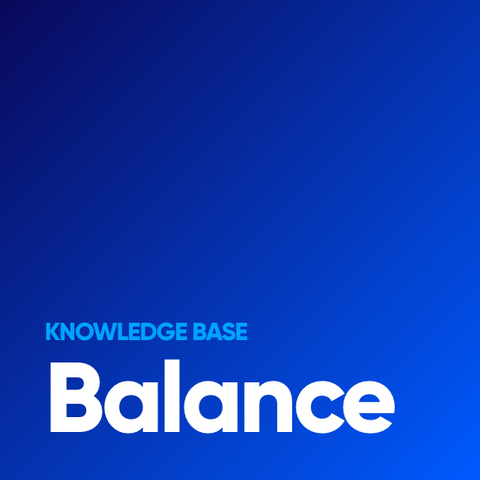 Balance