Affiliate Marketing: Igniting Success Through Partnerships
A powerhouse strategy is driving unprecedented success for businesses and entrepreneurs alike. It's known as affiliate marketing, a dynamic approach that harnesses the power of partnerships to promote products and services.
Affiliate marketing is not just a tactic; it's a dynamic ecosystem of collaboration and revenue generation where businesses, affiliates, and customers unite in a harmonious dance of mutual benefit. In this high-octane exploration, we'll dive deep into the captivating universe of affiliate marketing, decode its significance, unveil its strategies, and celebrate its pivotal role in the ever-evolving landscape of online commerce.
Unpacking the Essence of Affiliate Marketing
At its core, affiliate marketing is a performance-based marketing strategy where a business rewards partners (affiliates) for driving traffic or sales to the business's products or services through the affiliate's marketing efforts. These partners can be individuals, bloggers, influencers, or other businesses with an online presence.
The essence of affiliate marketing is in the dynamic relationships it fosters. Businesses leverage the influence and reach of their affiliates to extend their market reach, while affiliates earn commissions for successfully promoting and selling the business's offerings. This dynamic collaboration allows businesses to access new customer segments, affiliates to monetize their online influence, and customers to discover products or services they may not have encountered otherwise.
Decoding the Significance
The significance of affiliate marketing in the dynamic realm of online commerce is profound:
Cost-Effective Marketing: Affiliate marketing is cost-effective for businesses since they pay commissions only when desired actions, such as sales or leads, are generated.

Expanding Reach: It allows businesses to dynamically extend their market reach by leveraging their affiliates' online presence and audiences.

Influencer Collaboration: Affiliate marketing dynamically opens the door for partnerships with influencers, who can drive brand awareness and credibility.

Performance-Based: It is a performance-driven model where success is quantifiable and directly tied to the performance of affiliates.

Consumer Trust: Affiliates often have established trust with their audiences, making their recommendations more dynamic and impactful.
Strategies for Effective Affiliate Marketing
To maximize the power of affiliate marketing, consider these high-impact strategies:
Selecting the Right Affiliates: Dynamic affiliate marketing begins with choosing affiliates whose audiences align with your target customer segment.

Clear and Dynamic Communication: Establish transparent communication with affiliates. Provide dynamic guidance, creative assets, and timely updates.

Compelling Offers: Develop dynamic, enticing offers for affiliates to promote. These can include exclusive discounts, limited-time promotions, or unique incentives.

Tracking and Analytics: Implement dynamic tracking and analytics systems to monitor affiliate performance, which helps in optimizing strategies.

Compliance and Ethics: Dynamic affiliate marketing should be conducted ethically and in compliance with industry regulations and ethical guidelines.
Celebrating the Impact of Affiliate Marketing
The impact of affiliate marketing in the dynamic world of online commerce is nothing short of transformational:
Business Growth: Affiliate marketing dynamically drives business growth by expanding market reach and increasing sales.

Revenue Generation: For affiliates, it's a dynamic revenue stream that rewards them for their marketing efforts and influence.

Cost Efficiency: For businesses, affiliate marketing is a cost-efficient strategy as it involves performance-based payments.

Influencer Collaboration: It enables dynamic collaboration with influencers, enhancing brand credibility and visibility.

Customer Discovery: Affiliate marketing dynamically introduces customers to products or services they might not have encountered otherwise.
Affiliate Marketing Across Diverse Industries
Affiliate marketing is a dynamic strategy applicable to a wide array of industries:
E-commerce: Online retailers use affiliate marketing to dynamically expand their reach and boost sales by partnering with bloggers and influencers.

Finance: In the financial sector, affiliate marketing promotes credit cards, investment platforms, and other financial products.

Travel and Tourism: Travel companies leverage affiliate marketing to showcase destinations, hotels, and travel services dynamically.

Health and Wellness: Health and wellness brands collaborate with affiliates, including fitness influencers and health bloggers, to promote supplements, fitness equipment, and wellness products.

Software and Technology: Tech companies employ affiliate marketing to boost software sales, web hosting, and technology products.
The Future of Affiliate Marketing
As the dynamic landscape of online commerce continues to evolve, the future of affiliate marketing is filled with exciting possibilities:
Advanced Analytics: Dynamic analytics tools will provide more insights into affiliate performance, allowing for better optimization.

AI-Driven Recommendations: AI algorithms will dynamically recommend the most suitable affiliates for businesses, increasing targeting precision.

Transparency and Trust: The dynamic future of affiliate marketing may include blockchain technology to enhance transparency and trust among all parties involved.
Affiliate Marketing
In the fast-paced and ever-evolving world of online commerce, affiliate marketing is the dynamic dance that brings businesses, affiliates, and customers together in a harmonious rhythm of mutual benefit. It's a strategy that opens doors, extends reach, and drives growth for all participants.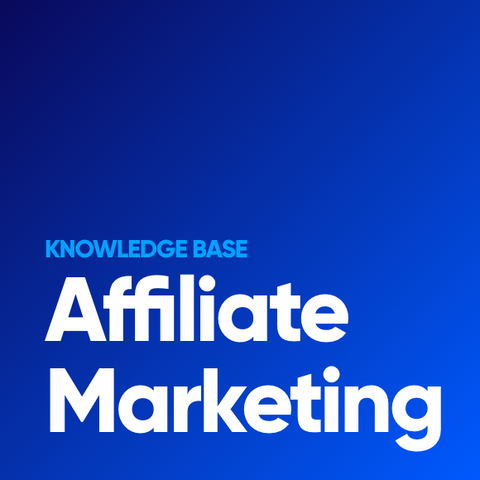 Affiliate Marketing